Law
Judges Will Travel, Overturn Decisions
Can a Michigan judge effectively rule in a Silicon Valley case?
by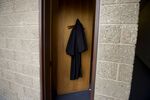 In an unusual, head-snapping reversal, Amazon.com has convinced a panel of the U.S. Court of Appeals for the 9th Circuit to retract an opinion on its search results technique and replace it with a decision in its favor. To make the result even weirder, the single judge who flipped isn't a member of the 9th Circuit all. He's a 78-year-old partly retired judge from the Western District of Michigan sitting by designation with the appellate court whose megacircuit covers the half-moon from Arizona to Montana. What gives?
Start with the case itself. A company called Multi Time Machine Inc. makes MTM watches, including a collection known as Special Ops that retails from $500 to $1,500 depending on the model. The watches aren't available on Amazon. But if you enter the search "MTM special ops" on the megaretailer's site, you don't get a message saying that. Instead you get a list of extremely similar looking military-inspired watches at various price points. (There's a nice color screen shot at Page 8 of the court's opinion, if you're interested.)
The 9th Circuit panel's original decision said this might well violate MTM's trademark, and it overturned a trial court decision in favor of Amazon. You can see what the panel was thinking: Amazon was creating confusion with respect to the customer's original interest in the MTM watch, deflecting that interest to the competitors provided by Amazon. Indeed, the court reasoned, a customer might think the less expensive watches on Amazon site were made by MTM itself and sold under different brand names. 1
The panel's decision was 2-1. In dissent, Judge Barry Silverman opened with the phrase "Live! From New York! It's Saturday Night!" He went on to invoke a sketch from the glory days of the show, in which John Belushi, working the counter at a diner, responds to a customer ordering a soda by saying "No Coke. Pepsi." Silverman asked, "Would anyone seriously contend that the diner violated Coke's trademark by responding to the customer's order that it doesn't carry Coke, only Pepsi?"
Apparently the generationally specific example by Silverman, born in 1951, was initially lost on the other two judges. Judge Carlos Bea, the 9th Circuit judge who wrote the original majority opinion, was born in 1934. Judge Gordon Quist, the visiting senior judge from Michigan, was born in 1937 -- and he voted with Bea.
Amazon asked for a reconsideration, which is standard practice but almost invariably fails. This time, however, it succeeded, because Quist flipped. The dissent, edited to drop the humor, became the majority opinion, while the majority opinion became the dissent. As for Quist, he didn't write a word either time, leaving us no way to know what changed his mind.
It's fine for judges to change their minds once in a while, of course. That's why reconsideration is a procedural option. But it's highly unusual for it to happen in appellate opinion, when no new facts or arguments have been introduced. One is tempted to speculate that someone, judge or otherwise, told Quist that his vote would be disruptive to Amazon's business model, not to mention that of other online retailers.
The whole episode, however, draws attention to the strange practice of sitting by designation. It's a collegial practice to bring the federal trial court judges into the precincts of the appellate body that reviews their decisions, more or less at the discretion of the chief judge.
Maybe it even helps the district judges avoid reversal in the future. There's not much literature on the practice, but one paper by Stanford Law School scholars argues that in the very limited (and distinct) case of the U.S. Court of Appeals for the Federal Circuit, which handles patent appeals, sitting by designation helps trial judges not to be reversed as frequently in future cases. Plausibly, learning to think like an appellate judge helps trial judges.
Sitting by designation in a different circuit, however, is less standard. It can only happen if the chief judge of the appellate circuit presents a certificate of necessity to the chief justice of the United States, who then has the discretion to choose judges from elsewhere to serve in that circuit.
The 9th Circuit is certainly busy. Its 29 judges cover a population of 61.7 million people, roughly 20 percent of the U.S. population. Nevertheless the 6th, 7th and 11th circuits all have higher ratios of population per judge.
The fact is that circuit courts would like to have less work, which is why they ask for judges to sit by designation. And then there's the interest of the judges who serve far from home. They're mostly senior judges, which means they take partial retirement while remaining in active service. Full-time district court judges typically work even harder than appellate judges, and wouldn't be able to take a leave from their busy schedules to travel across the country.
Hearing cases in Pasadena, California, where the Amazon-MTM case was argued, isn't the worst form of work-related travel for a semiretired Michigander. Quist became a judge in 1992, and it seems churlish to deny him a little fun in the sun after almost a quarter-century in public service. But it's worth using his flip to ask whether this kind of designation is really such a good idea. Little in Quist's judicial career or in his legal career before that, mostly in Grand Rapids, Michigan, can have prepared him for the stakes of this Amazon case. His final decision may be correct, or maybe his first one was -- but we will probably never know why he changed his mind.
To contact the author of this story:
Noah Feldman at nfeldman7@bloomberg.net
To contact the editor responsible for this story:
Stacey Shick at sshick@bloomberg.net
Before it's here, it's on the Bloomberg Terminal.
LEARN MORE