Investing
Franklin Templeton's Withdrawal Symptoms
After record withdrawals at its actively managed funds, Franklin Resources is considering new passive strategies to attract investors.
by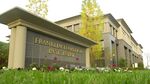 This summer was one of those periods when the fates seemed to conspire against Franklin Resources.
The continued decline in emerging market stocks and currencies, a relentless plunge in the price of oil and other commodities, the outperformance of growth stocks versus value stocks -- it all added up to almost $29 billion of investor money being yanked from the firm in its latest quarter. That's a record for the firm, as Bloomberg's Charlie Stein reports.

It was, in the words of Chief Executive Officer Greg Johnson, one of those periods "when the sometimes contrarian and value-oriented approach of our investment strategies have been out of favor." As a result, earnings missed estimates, revenue missed estimates, and the stock?

Well, it climbed almost 5 percent Thursday, the most since 2012! Talk about a contrarian trade. Most likely this is a reaction to the company's plans to cut costs and, more importantly, boost its share buyback plans. But increasing the amount of cash you return to shareholders while earnings are shrinking is a situation that can't go on forever.



So Franklin Resources needs to do something. But what?
The best outcome is the most obvious and, unfortunately, the most difficult to achieve: its flagship funds need to perform better. Scrutiny has fallen upon the $58 billion Templeton Global Bond Fund, which has trailed 89 percent of peers this year, and the $79 billion Franklin Income Fund, which was outshone by 64 percent of peers as its overweight position on beaten-down energy shares stuck out like a sore thumb.
Maybe the tide of the markets will turn in Franklin's favor. The Franklin Income Fund is up 3.2 percent over the past month, ranking it in the top 5 percent of peers. And some of its other funds are outperforming on a longer-term basis.
The bigger picture, however, is that many investors have grown tired of actively managed mutual funds which, as a group, have struggled to beat benchmark indexes. This was a trend BlackRock saw coming six years ago when it bought the iShares ETF business from Barclays, allowing it to reap the benefit from the shift in taste to passive, low-cost index-tracking funds.
For sure, that behemoth fund manager hasn't escaped the violence of the swift return of volatility this summer. Its shares dropped as much as 23 percent from a high in February and are still down 12 percent. But the pain for Franklin's stock has been much worse -- it fell as much as 38 percent from a December high and is still down 32 percent even after today's rally.
To put it bluntly, and to mix metaphors, Franklin missed the boat on passive investing and now it sounds like it may try to catch up by jumping on a bandwagon: smart beta. If you haven't been paying attention, that's a passive style of investing that uses a variety of factors to build portfolios rather than relying on the stalwart approach of weighting by market cap.
The problem is that bandwagon is getting crowded as firms like Goldman Sachs join pioneers such as Research Affiliates. Assets under management in smart-beta ETFs have jumped 140 percent in two years to $401 billion, according to a tally by Bloomberg Intelligence's guru Eric Balchunas.
It's likely there will be more inflows into smart beta in its many forms. But with its biggest funds underperforming, the question is whether Franklin waited too long to get active about going passive.
To contact the author of this story:
Michael P Regan at mregan12@bloomberg.net
To contact the editor responsible for this story:
Beth Williams at bewilliams@bloomberg.net
Before it's here, it's on the Bloomberg Terminal.
LEARN MORE