Health Care
Valeant's Chilling Effect
Questions surrounding the drugmaker may endanger the acquisition-fueled growth strategy imitated by rivals.
by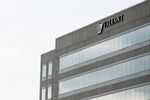 When the bellwether of pharmaceutical M&A plunges 30 percent in three days, that can't be a good sign for deal activity in the industry.
Health-care mergers and acquisitions this year have reached a record $393 billion, and almost two-thirds of that amount reflects deals among drugmakers. Valeant Pharmaceuticals showed the way for many of the buyers, which have begun to almost mimic its aggressive acquisition strategy in hopes of capturing the stock gains Valeant achieved over the past few years. 

Quick recap: Valeant was a little-known U.S. drugmaker with a sub-$3 billion market cap that merged with Canadian company Biovail in 2010. With the transaction, Valeant gained the benefit of Canada's lower corporate taxes, and it used the money saved to make continuous acquisitions, giving it one of the industry's fastest growth rates. Its shares had quadrupled in the three years through Sept. 18, before beginning a sharp tumble because of scrutiny over how the $41 billion company significantly increases the prices of drugs it purchases.

The rise of Valeant coincided with looming patent expirations on household-name medications owned by major drug companies starved for growth, which helped bring about the most audacious takeover spree the industry has ever seen. Not only is volume at a record, but the prices being paid relative to sales and Ebitda have never been so rich.  
The high takeover prices on their own haven't diminished the appetite. But what's happening with Valeant and some of its peers could. 
Citron Research, which often highlights the short case for a stock, published a note Wednesday that said Valeant and Philidor, a specialty pharmacy, "have created an entire network of phantom captive pharmacies" to record "phantom sales or stuff the channel, and avoid scrutiny from the auditors." Valeant called the allegation "erroneous" and said there isn't a sales benefit from any inventory held at the specialty pharmacies that distribute its drugs.
 It adds to the questions Valeant has been facing this year with respect to the sustainability of its deal-driven business model. The company has a large amount of debt and spends very little on research and development of new drugs or new indications for its current products. Chief Executive Mike Pearson did say this week that Valeant will increase R&D expenses next year, but the estimate is still relatively small compared with revenue (more on that here).
Horizon Pharma, which has a $1.7 billion outstanding bid for Depomed, is among drug stocks that fell with Valeant Wednesday. A New York Times article earlier this week said Horizon has been urging doctors to send prescriptions to the mail-order specialty pharmacy affiliated with the company, similar to what Valeant does. Shares of Depomed, the takeover target, are now trading as if that deal won't take place. 
Concerns such as these won't damp all mergers. There are plenty where the strategic rationale has held true and the financial aspect could make sense. Pfizer, for example, tried and failed to acquire AstraZeneca last year, and it's plausible that it could make another attempt or seek an alternative, equally large purchase to bolster its portfolio of experimental medicines.
Even so, any big pharma deals may not be well-received by investors at the moment.
To contact the author of this story:
Tara Lachapelle at tlachapelle@bloomberg.net
To contact the editor responsible for this story:
Beth Williams at bewilliams@bloomberg.net
Before it's here, it's on the Bloomberg Terminal.
LEARN MORE