Abenomics Is Working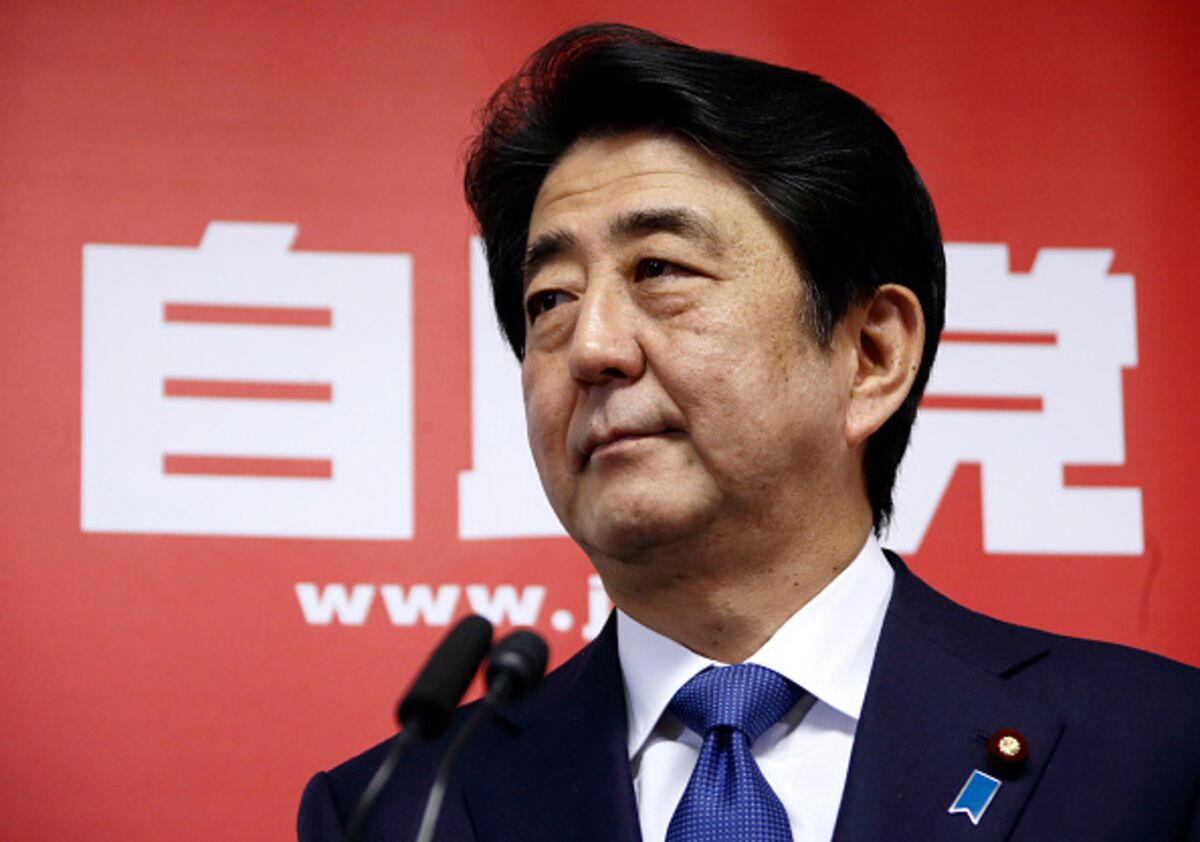 Credit where credit is due.
Photographer: Tomohiro Ohsumi/Bloomberg
Japan is on the threshold of a new golden age -- according to no less an authority than Prime Minister Shinzo Abe. Is that to be believed? Even discounting for patriotic zeal, Abe's pride is justified: The prevailing gloom about Japan is overdone.
Give Abe credit for wrenching the Japanese economy out of its long, deep rut of deflation and slow growth. The reforms he's already undertaken are largely working, and now, he says, he's pushing for "Abenomics 2.0." Even if it only partially succeeds, it will be no exaggeration to say that Abe has put Japan on a new course.
For now, to be sure, the short-term indicators are poor. Industrial production fell in August, dragged down by weak domestic consumption and faltering demand in China. Deflation is back as well. Prices fell by 0.1 percent in the year to August, despite the Bank of Japan's efforts to push inflation up. Japan may well dip back into recession -- which would be a serious political setback for Abe, who's staked his reputation on restoring growth.
These problems, though, say more about the strength of short-term cyclical pressures than about the rights and wrongs of Abenomics. Core inflation, despite the recent setback, has been responding to Abe's treatment. That's a notable achievement in an economy that stagnated for two decades. The BoJ's quantitative easing is working.
Years of vacillating, ineffective fiscal policy left Abe with another huge challenge: controlling an enormous accumulated burden of public debt without unduly squeezing demand. This isn't getting any easier. Etsuro Honda, one of Abe's main economic advisers, has proposed a new short-term stimulus package to shield low-income households from the cyclical downturn, and Abe indicated he was open to the idea. In a phrase familiar in another context, he said he'd do "whatever it takes" to keep the economy growing.
Beyond the short term, freeing up the supply side of Japan's economy -- the "third arrow" of Abenomics -- matters at least as much as supporting demand. And here too, Abe has made progress, resisting powerful interests to reform agricultural practices and cut corporate taxes. Corporate-governance reforms have begun to exert pressure on boards to strive for profit and invest more productively.
In other areas, admittedly, Abe's supply-side reforms are lagging or incomplete. While a gender-equality law is boosting female participation in the workforce, Japan's labor market still badly needs modernization. More flexible work rules and more liberal immigration policies are necessary. Abe acknowledges the issue but has made little progress. Overall, though, the record to date is good by any country's standards -- and by Japan's, little short of remarkable.
In a talk at a Bloomberg conference in late September, Abe rightly emphasized the importance of persistence. A golden age is not a short-term project or the work of a single leader. But a single determined leader can point the way, and that's what Abe is doing.
To contact the senior editor responsible for Bloomberg View's editorials: David Shipley at davidshipley@bloomberg.net.