Media
Business Insider Is Worth...What?!
Check the sale price. We know: Amazing.
by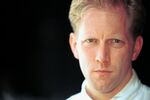 In the most envy-inducing media news of the week, German publishing giant Axel Springer has agreed to shell out $343 million for 88 percent ownership of Henry Blodget's eight-year-old digital news operation, Business Insider Inc. It already owned 9 percent, and in a press release said that counting cash and debt the deal puts an overall value of $442 million on the company.