Don't Blow It Now, Republicans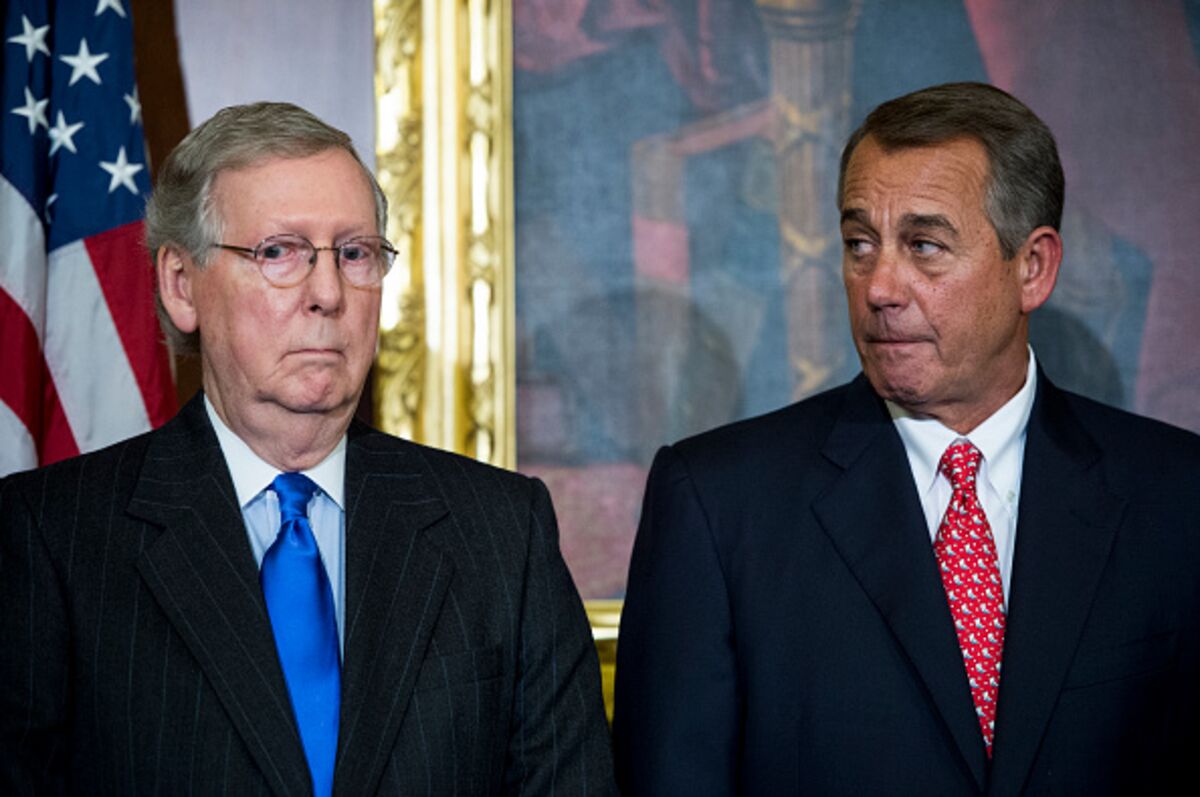 Photographer: Bill Clark/CQ Roll Call
The looming possibility of a U.S. government shutdown threatens more than the normal functioning of federal agencies. It imperils everything the Republicans have been trying to accomplish since winning control of both houses of Congress last November. 
Once again, the danger stems from the party's all-or-nothing stance on a divisive issue. The last time Congress failed to pass a budget on time, two years ago, House Republicans refused to approve any funding for Obamacare. This year, it's Planned Parenthood, after hidden-camera videos emerged featuring an organization official discussing the sale of fetal tissue for research (which is usually legal, so long as no profit is made). Now some hardliners are threatening to vote against any budget that funds the organization. 
Last time, the party caved in 16 days and was left with just a black eye. Voters blamed Republicans more than Democrats, but the fallout was temporary: Republicans won the 2014 midterm elections in a rout.
Questions lingered, however, about House Speaker John Boehner's and Senate Majority Leader Mitch McConnell's ability to manage their members. The day after the 2014 election, the two of them pledged to "prove the skeptics wrong" by demonstrating that their party could govern responsibly. That didn't happen right away. Through the winter, Republicans engaged in futile brinkmanship over funding the Department of Homeland Security, the agency responsible for carrying out President Barack Obama's executive actions on immigration. 
Ultimately, though, Boehner stood up to his party's hardliners and pushed through a "clean" bill to fund DHS without repealing the president's immigration actions. Only 75 House Republicans voted for it, but with unanimous Democratic support, 75 was more than enough. Boehner kept his word, and the government kept its doors open. 
It was a demonstration that sometimes, governing responsibly requires bipartisanship. And since then, Boehner and McConnell have repeatedly proved they understand that. In April, they surprised nearly everyone by agreeing with Democrats on a long-term Medicare "doc fix," rather than just patching over the problem, as Congress had been doing for two decades. This legislation also reauthorized the Children's Health Insurance Program, a major Democratic priority. 
Since then, bills to spur energy efficiency, rein in the National Security Agency's surveillance programs, give the president trade promotion authority, crack down on human trafficking and authorize Congress to review the Iranian nuclear deal have made it to the president's desk. Both houses also passed legislation rewriting the No Child Left Behind education law. 
Not every law passed was perfect, of course. And there's still been plenty of grandstanding and gamesmanship. But overall, Republicans have demonstrated that they know how to govern. If they screw that up now, they shouldn't count on voters to remain so forgiving. 
To contact the senior editor responsible for Bloomberg View's editorials: David Shipley at davidshipley@bloomberg.net.