Refugee Quota Is Just a First Step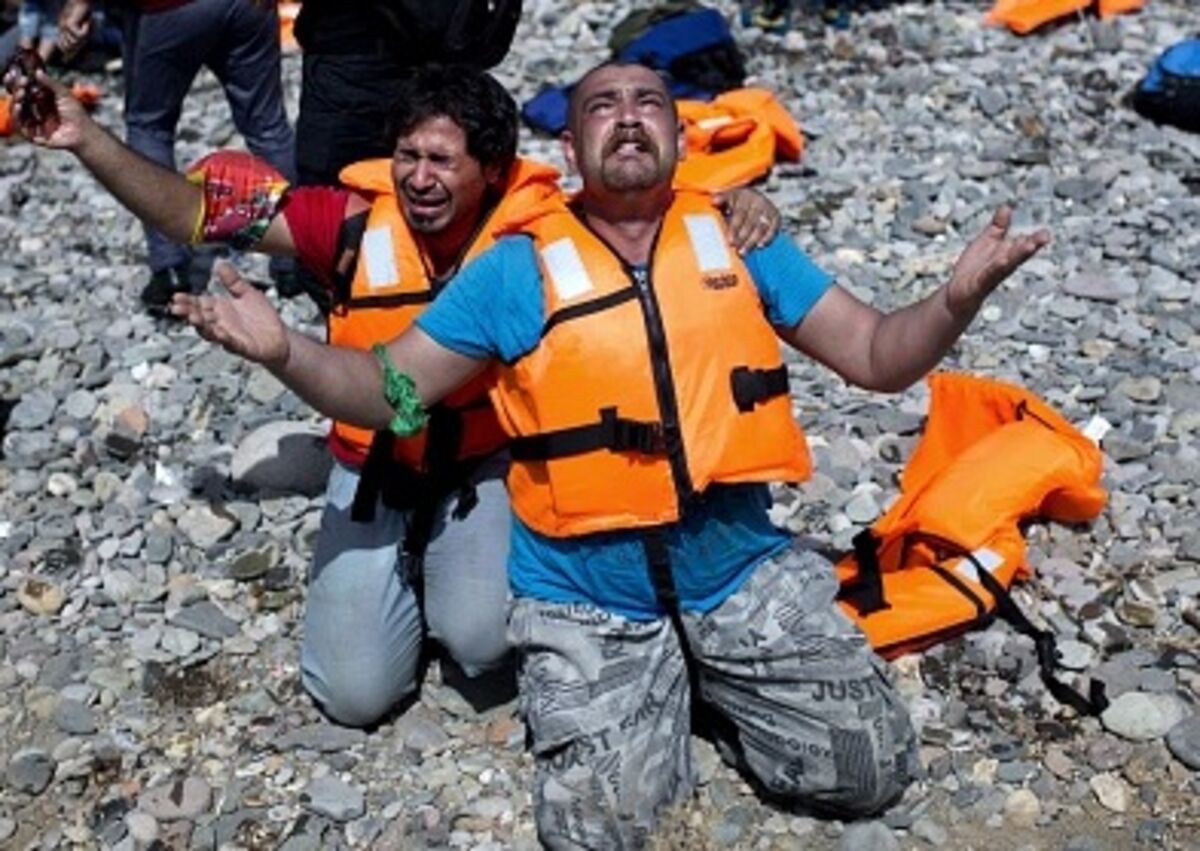 Photographer: Angelos Tzortzinis/AFP/Getty Images
The European Commission has put forward a plan for dealing with the Syrian refugee crisis, and ministers will meet on Monday to discuss it. The proposal is mostly good, but it needs to be tweaked. More importantly, it should be seen as just a first step.
Commission President Jean-Claude Juncker has suggested a compulsory distribution of 160,000 refugees among most of the European Union's member states. These quotas are necessary, but making them mandatory is a mistake. Thanks to the sympathy aroused by reports of the refugees' plight -- including the harrowing photograph of drowned Syrian toddler Aylan Kurdi -- Juncker may now get the votes he needs for the plan to be adopted. Nonetheless, simply instructing reluctant countries to go along is unwise. 
Immigration is a politically sensitive issue in any democracy. If countries such as Poland and Slovakia are forced to take in refugees because they were outvoted, Juncker will be storing up trouble for an EU that's already testing its citizens' commitment.
Better if governments are persuaded, not told, to do their full part. Better, too, if they persuade their voters in turn -- by pointing out that basic decency is also good, hardheaded policy. Immigrants make the countries that receive them better off. As the chart below shows, some of the Eastern European countries most opposed to taking in refugees face a demographic crunch owing to low birthrates and net emigration. As Germany seems to have understood, Syria's often well-educated refugees will be good for the economy.
However, Juncker's plan, useful as it may be, doesn't address the core of the problem -- the reasons why refugees come to Europe in the first place. Several further steps are needed. 
First, the EU needs a resettlement program. Instead of waiting for refugees to force their way onto EU soil to claim asylum, this would allow them to apply from EU consulates in the Middle East, moving safely and legally to Europe as they are accepted. The United Nations already has such a system; it just needs to be used. 
Second, the EU should set aid targets to support the work of the United Nations in assisting the vast majority of the 4 million Syrian refugees, who are in Jordan, Lebanon and Turkey. As the chart below shows, many Europeans are doing pitifully little to help.
Third, EU leaders should devise a program of their own to promote longer-term development in those neighboring states -- to expand their housing, school and health systems to create a future for refugees unlikely to go home anytime soon. Without those improvements, more Syrians will see no choice but to head for Europe. 
Fourth, EU leaders should do what they can to help end the war in Syria. That may be little -- the solution isn't in their hands -- but they can be more active in trying to break the diplomatic deadlock that prolongs the conflict. Until now, Europe has been virtually absent on this issue. 
One last thing: Europe needs to maintain a sense of proportion. In a way, it does not have a refugee crisis. Even if every person who has fled Syria came to Europe tomorrow, they would account for less than 1 percent of the EU's population. The problem is manageable. So far, Europe's governments have simply failed to manage it.
To contact the senior editor responsible for Bloomberg View's editorials: David Shipley at davidshipley@bloomberg.net.