Weak Reasons Fed Will Wait on Rates
There are strong arguments for an increase.
by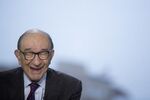 There have been several theories floating around for why the Federal Reserve won't raise rates in September: oil at $40 a barrel means there's no inflation; the volatility in global markets; falling commodity prices suggest a global slowdown is a risk that might become more likely if China's growth falters. 
I find none of these especially persuasive. The latest excuse for Fed inaction making the rounds is the August employment situation report, out on Sept. 4. August data can be misleading, with seasonal adjustments caused by teachers returning to school and temporary automaker layoffs ending. We could see a weak monthly number and that would put the Fed on hold until at least December, according to various prognosticators.
I don't know if the Fed will raise rates in September -- I say 80 percent chance this year and even money for September. But nonfarm payrolls won't be the determining factor, for many reasons.
First, is that people get taken in by the recency effect. The tendency to overemphasize the latest number in a data series is well known to statisticians, including those at the Fed. If the August number is an outlier, that variability is understood. Because 11 million jobs have been created since the Great Recession ended in June 2009, one month will not be extrapolated to infinity.
Second, as we have shown repeatedly (here, here and here), the monthly nonfarm payrolls report is at best a provisional number, subject to numerous revisions. The overemphasis we see is a function of financial TV and print needing something to talk about, and the trader's impulse to try to squeeze some gain out of any event. Of course, algorithmic traders make it almost impossible for anyone else to make any money on this news. Regardless, many readers have told me they graduated from this sort of stuff long ago.
Do these reasons for delaying a Fed interest rate increase -- the jobs report, falling oil, a lack of inflation pressures, volatility, a China slowdown and even a possible recession -- convince you? If not, then what factors might dissuade the Fed from raising rates? I must admit that I don't see any and can name quite a few reasons to increase rates 25 basis points. 
The first and foremost is getting off of an emergency footing with a return to positive interest rates. As we discussed, we still have a Fed policy designed for an economy that needed life-support, even though the panic is a receding memory. Interest rates at zero are a post-credit crisis emergency setting, and the emergency is over.
Second -- and this isn't a very popular view, but it is true nonetheless -- is that banks can handle the increase. I have long viewed the Fed's zero interest rate policy as a salve to banks that needed to be bailed out. It bought them time to work some of the junk real estate loans off of their balance sheets. To be precise, ZIRP was another form of bailout to the banks. Today, property values are higher, as mortgage delinquencies and foreclosures continue to fall. U.S. home foreclosure inventory is down 70 percent from its 2011 peak. The worst economic slump since the 1930s has ended, and the recovery, modest though it may be, is several years in.
Third, while there are no signs of an imminent recession (see my conversation with International Strategy and Investment founder Ed Hyman for more details on that), the Fed wouldn't mind a little room to cut rates in case we do see a slowdown. It is very counterintuitive to think about a raise in case you need to cut, but consider the alternative of a recession without a lot of options for the Fed to choose from.
Last, and perhaps most intriguing, is that Fed Chair Janet Yellen might want to end the so-called Greenspan put, or the tendency of the Fed to give into every tantrum the market throws by easing monetary policy. After seven years of inaction, perhaps this might be Yellen's way to let the market know there's a new sheriff in town.
This column does not necessarily reflect the opinion of the editorial board or Bloomberg LP and its owners.
To contact the author on this story:
Barry L Ritholtz at britholtz3@bloomberg.net
To contact the editor on this story:
James Greiff at jgreiff@bloomberg.net
Before it's here, it's on the Bloomberg Terminal.
LEARN MORE