Heads-up, Google: Fighting EU Is Useless
Just ask Microsoft what happened in its antitrust case.
by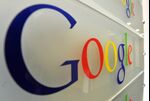 Google has lost patience with its soft approach to the European Union's bureaucracy in Brussels, showing a new fighting spirit in its answer to antitrust charges against the company. This is a path that led Microsoft nowhere and cost it more than a billion dollars in fines.