Heads-up, Google: Fighting EU Is Useless
Just ask Microsoft what happened in its antitrust case.
by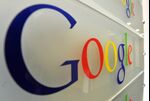 Google has lost patience with its soft approach to the European Union's bureaucracy in Brussels, showing a new fighting spirit in its answer to antitrust charges against the company. This is a path that led Microsoft nowhere and cost it more than a billion dollars in fines.
A summary of Google's response appeared in a blog post by the company's general counsel, Kent Walker. It defends the way Google prominently displays results from its own shopping comparison service, but not from its competitors -- a practice at the heart of the European Commission's case:  
We don't think this format is anti-competitive. On the contrary, showing ads based on structured data provided by merchants demonstrably improves ad quality and makes it easier for consumers to find what they're looking for.
Walker also reveals that Google hired Bo Vesterdorf, the former president of the General Court, part of the EU's judicial branch, to write a separate response. This argues that Google has no duty to supply its own rivals, as if it controlled an input that was both essential and not available anywhere else. That just isn't the case on the Internet, Vesterdorf said.
Before reaching this stage, Google had tried a more pliant approach, seeking to satisfy the antitrust commissioner and avoid the large fine that would come with an adverse ruling. In February 2014, for example, the commission issued a news release saying the U.S. search giant had filed a proposal in which it agreed to display the services of three rivals, when promoting its own specialized search tools.
That approach was part of a charm offensive. Last year, Google doubled its EU lobbying budget to 3.5 million euros ($3.9 million), according to anti-corruption group Transparency International's Integritywatch.eu site, which aggregates information from official EU disclosures. That isn't much less than Deutsche Bank or ExxonMobil is spending. According to data on the same site, Google has held more meetings with EU officials than any other company since last November -- 32 in all, although only one of these officially had to do with the antitrust case, which has developed since 2010. "We want to do a better job of listening to Europe's concerns and explaining how our business works with Europe," the company said of these efforts. 
In the comparison shopping case, though, Google's competitors and the European Commission remained unhappy. So the company stopped smiling and nodding and decided to get tough: It's no longer proposing any compromises, just boldly stating that the way it displays offers from various online merchants is within the law and good for users. 
As a consumer, I agree with that: I've written previously that Google Shopping works better for me than the competing services. I don't really want Google to be forced to promote inferior offerings. Yet I also suspect that Google's defiance won't do it any good. As Google's opponents, members of a group called Fairsearch said in a statement Thursday: "We have seen the movie before."
Because Fairsearch includes Microsoft, some in the group have not only seen the movie but also starred in it: 15 years ago, the maker of Windows tried all the same moves with Europe's antitrust authorities. Faced with questions concerning its treatment of competitors and users of non-Microsoft software to interact with Windows, the company first attempted to comply in painless ways; then it questioned noncompliance charges and tried to explain to the Brussels bureaucrats that they just didn't get new technology.
That antitrust case, which began with a complaint from Sun Microsystems, dragged on for more than 12 years. It also opened the way to other cases and ended with an 860 million euro fine. In 2013, Microsoft was ordered to pay an additional 561 million euros, for failing to offer Windows users a choice of browsers.
Interestingly, Oracle, the current owner of Sun, is also a Fairsearch member.
Older tech companies know it's useless to tell the EU -- and, inevitably for such a strategy, European courts -- that they don't understand what they're doing. The bureaucrats and judges may be unable to produce another Google, but they are good at listening to experts and far from dumb. And they often hate what they see as American arrogance.
Microsoft can tell Google exactly what happens next; indeed, Google's lawyers realize there will be other antitrust investigations. One, concerning the Android operating system and its links to Google services, is already in the works, although no official charges have been brought. Another may soon hit Google where it really hurts, challenging its dominance in online advertising. Google will fight and probably lose, because Europe doesn't like big U.S. companies to dominate its markets. 
Lobbying and complying with whatever demands still can't be avoided is a less painful path. Microsoft spent 4.5 million euros last year, a million more than Google, on efforts to get EU officials to see its points on issues such as data protection and cloud computing. Among other things, the European Parliament is now considering a Microsoft proposal that would cap fines for Internet privacy violations at 2 million euros a case, instead of 2 percent of a company's international turnover.
It's admirable that Google now wants to fight for its principles and against the dilution of its superior offering. It makes me cringe, however, to think of the time and money that will be burned in this hopeless battle.
This column does not necessarily reflect the opinion of the editorial board or Bloomberg LP and its owners.