Germany Needs Europe's Help With Refugees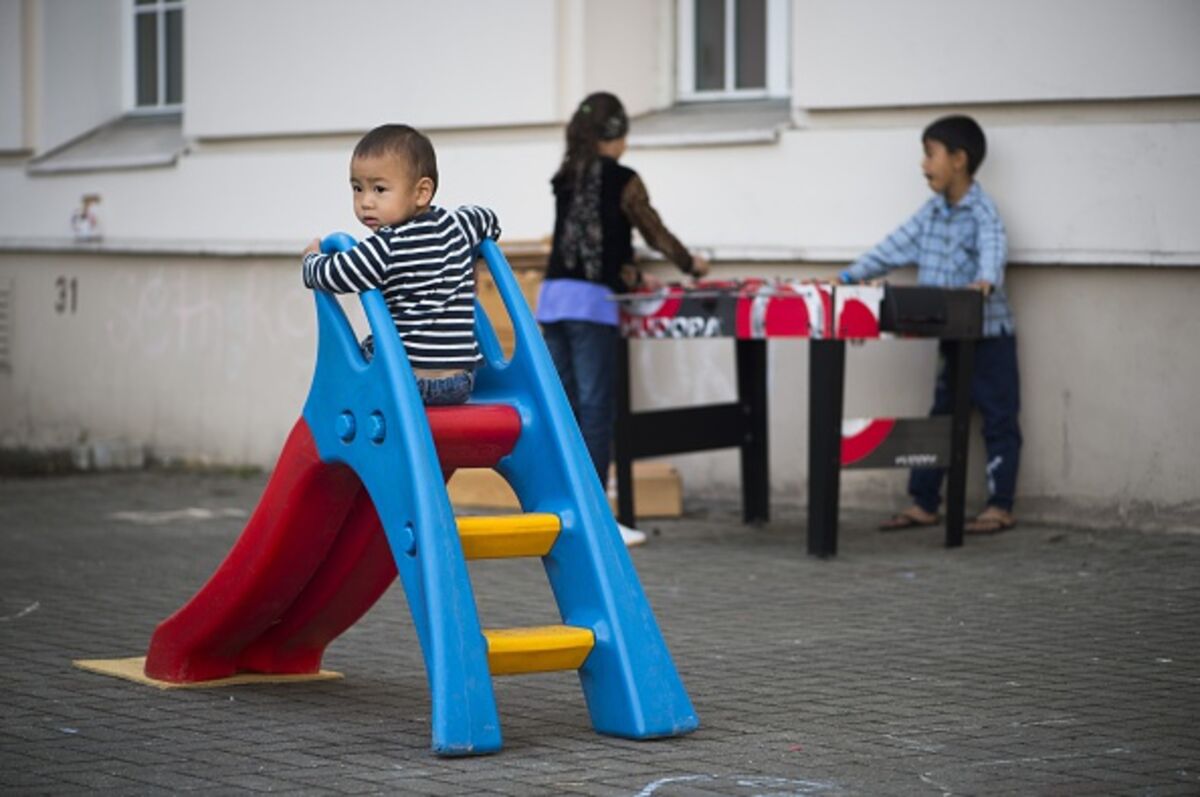 Photographer: ODD ANDERSEN/AFP/Getty Images
Germany is building new apartment blocks and refitting old ones to accommodate an unprecedented wave of refugees -- an expected 800,000 this year, four times last year's figure and many more than in any other European nation. Volunteers are turning out in large numbers to help. As a response to human suffering, this should be a source of national pride. 
The pace of Germany's human influx is more than one country can handle for long, however. The problem can be addressed only at a pan-European level. 
Germany has, in effect, become the end point for a growing migration of refugees who start their journeys in war-torn Syria, Eritrea and elsewhere and eventually cross the Aegean Sea from Turkey to Greece, or the Mediterranean from Libya to Italy. Greece and Italy, according to European Union rules, are supposed to register everyone who arrives and keep them while their asylum applications are processed. In practice, they merely wave the refugees on. 
And while most Germans are hospitable to those who reach their country, not all are. Far-right extremists have staged attacks on refugee centers (173 in the first half of this year), sometimes setting them on fire. On Tuesday, Chancellor Angela Merkel roundly condemned recent riots outside a refugee center in Heidenau as "shameful," but more such protests are expected. 
There are plenty of bad ideas in Europe about how to respond. Hungary is building a fence along its border with Serbia to prevent refugees from trekking through on their way from Greece. Slovakia has said it will accept only Christians. And the National Front in France wants to end the Schengen borderless travel zone. Schengen is worthy of debate, but resurrecting hard frontiers where today there are none would only lead to more border shantytowns like the "Jungle" in Calais, France, where thousands of refugees camp while they try to slip into non-Schengen Britain. 
Germany has a better idea -- 10 of them, actually, laid out in a recent proposal to Europe. They include common funding to help Italy and Greece cope with the refugee influx, a more robust redistribution effort (a modest one this year fell short), and a stoplight system to grade refugees' countries of origin as safe or unsafe. Under this last mechanism, asylum applicants from poor but untroubled nations such as Albania would be swiftly sent home, while those from disaster zones such as Syria would be fast-tracked to settlement in Europe.
The EU also needs a significant program to resettle refugees. The plan agreed to this summer would handle only 22,000 people -- nowhere near the number that might encourage the hundreds of thousands now making the perilous journey to Europe to wait and apply for asylum where they are. The death toll among refugees crossing the Mediterranean so far this year is at least 1,900. 
The EU, with its declining birthrates and a collective population of about 500 million, can easily absorb even this year's asylum seekers. But Germany cannot go on for long accepting numbers approaching 1 million per year on its own. The solution is to spread the burden and create a more rational EU system. 
To contact the senior editor responsible for Bloomberg View's editorials: David Shipley at davidshipley@bloomberg.net.