What the World Owes South Sudan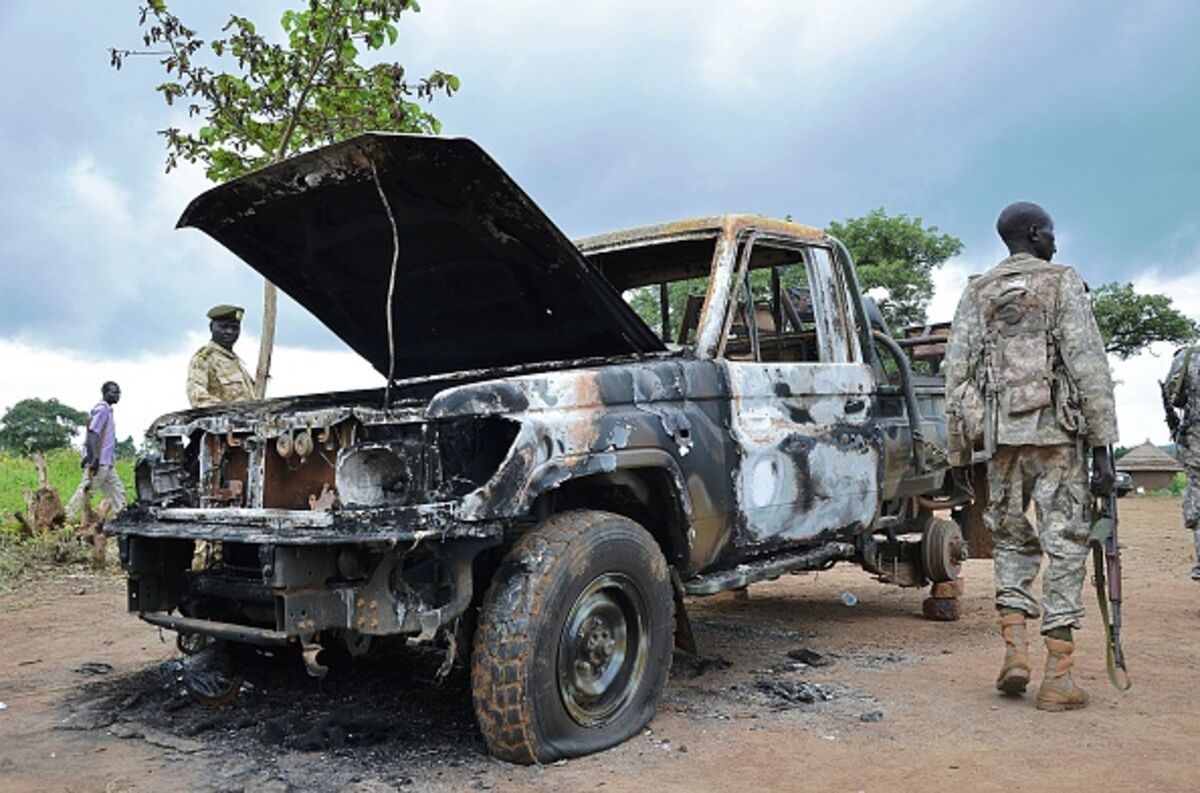 Photographer: Samir Bol/AFP/Getty Images
Can anything be done to help the people of South Sudan? Over the past two years, a bitter civil war has raged there, killing tens of thousands and displacing more than 2 million. Blessed with sub-Saharan Africa's third-biggest oil reserves, this new country is spending its wealth on self-destruction -- and things could easily get worse.
There are clear limits to what the rest of the world can do to curb such a conflict. Yet outsiders including the U.S., China and the United Nations Security Council are involved. Their intervention, even allowing for the difficulties, has been less effective than it could be.
President Salva Kiir has signed a power-sharing deal with his former vice president, Riek Machar, who leads the opposing forces. In effect, this reinstates the men who made this mess in the first place -- asking them, yet again, to do what they have been unable to do so far, and giving them 30 more months in office. The U.S. last week circulated a draft Security Council resolution that calls for a one-year arms embargo and sanctions on those who don't accept or abide by the pact.
Call this approach the triumph of exasperation over experience. It does little to address South Sudan's underlying tensions. At least seven cease-fires have been called off since December 2013. UN peacekeeping forces have been too weak to do their job, even losing weapons and supplies that fueled the fighting. South Sudan's neighbors are divided by competing regional interests. Despite assisting at South Sudan's birth in 2011, the U.S. has paid only fitful attention. China deployed an infantry battalion for the peacekeeping effort, but it has concentrated on protecting its investments in the country's oil fields. Sudan has continued to stir trouble with its new neighbor, staging incursions and supporting the rebels.
So the agreement won't stick unless the international coalition pays closer attention and improves its coordination. The arms embargo and any sanctions, for instance, will require the policing of South Sudan's porous borders. All tall orders, to put it mildly.
Meanwhile, some easier actions would apply useful pressure. Making public the African Union's 2014 report on atrocities and abuses in South Sudan would help to begin defusing tribal strife by offering the prospect of some accountability. The country's press, which Kiir has repeatedly threatened, badly needs greater outside support. So do grass-roots groups promoting reconciliation and fighting widespread corruption. Neighbors and other outsiders should promise generous economic assistance in return for peace.
In this, the U.S. and China should take the lead -- through their roles in the Security Council and by forging a closer partnership on the ground in South Sudan. Put that on the agenda for next month's summit between Presidents Barack Obama and Xi Jinping.
To contact the senior editor responsible for Bloomberg View's editorials: David Shipley at davidshipley@bloomberg.net.