What Students Post Online Can Get Them Suspended
Appeals court ruling is troublesome for free speech.
by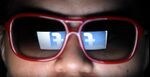 When I was a student in a private religious school, I looked with envy on the First Amendment rights of public school children, who couldn't, I imagined, be disciplined for what they said off campus. Now a divided U.S. Court of Appeals for the 5th Circuit has held that I was wrong. According to the appeals court, a student can be suspended for posting rap lyrics on Facebook and YouTube that threatened a teacher at the school, because the speech was predictably disruptive. Depending on how Thursday's decision is interpreted, it could be used to limit students' off-campus political speech in cases where no threat existed at all.