Is the Bull Market Over?
Maybe, but give markets the benefit of the doubt for now.
by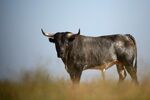 Is the bull market, which started after the lows of early 2009, coming to an end? Let's have a look at some data, as well as the arguments pro and con, to see if we can find any insight. In particular, I want to look at the latest economic, corporate and market issues to see what we might learn.