The Silver Lining of the Gold King Mine Spill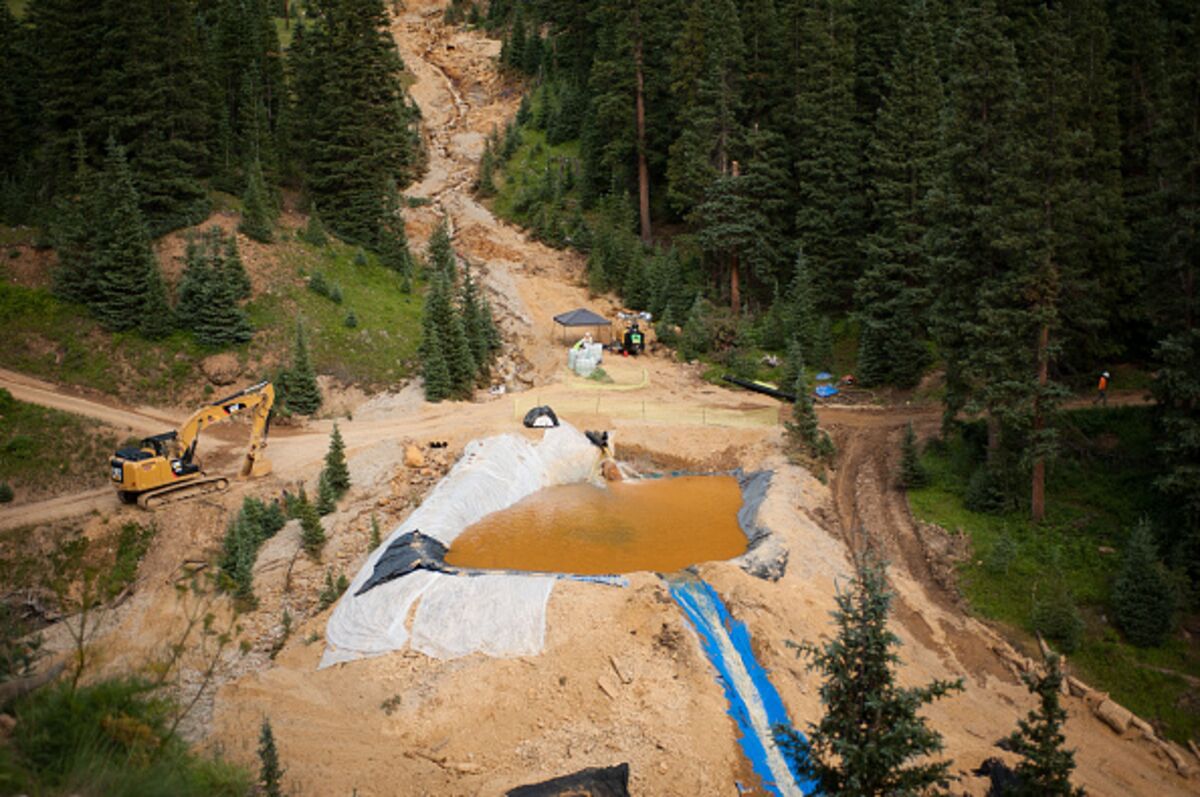 Photographer: Theo Stroomer/Getty Images
On the morning of Aug. 5, high in the Colorado Rockies, contractors for the U.S. Environmental Protection Agency were digging through dirt and rock at the entrance to a century-old gold mine, concerned about the toxin-laced water that had been leaking out. "All of a sudden," in the supervisor's words, "there was a little spurt." Within hours, 3 million gallons of water heavy in arsenic, lead and aluminum had turned the Animas River mustard yellow.
The Gold King Mine rupture has been a tragedy for the Animas River basin, the kayakers and fishermen who enjoy it, and the towns that depend on it. It's also a blunt warning to the EPA to do a better job of cleaning up heavy metals left behind in the country's 500,000 abandoned mines. 
Almost half of river headwaters in the West are polluted by the toxic runoff from old mines. Only some of them are included in the EPA's Superfund program, and even those may not be fully cleaned up for years. Last year, congressional Superfund appropriations amounted to just $800,000 per site, a fraction of the average cleanup cost.
Scarce resources are no excuse for sloppy work, however. Congressional investigators are looking into why the EPA didn't do more to find out how much toxic water was inside Gold King before using heavy machinery to open it. The agency needs to answer that question publicly and tighten its procedures accordingly.
At the same time, the EPA also needs to expand its cleanup efforts. In Colorado alone, at least 230 mines are releasing the equivalent of one Gold-King-size discharge every two days, according to the Denver Post. Cleaning up the abandoned mines nationwide is expected cost as much as $54 billion.
The mining industry should help foot the bill. Unlike the oil and gas sector, companies that extract gold, silver, uranium and other heavy metals from federal lands pay no royalties to the government. Legislation in the House of Representatives would fix this by amending the 1872 law that still governs mining.
Congress could also make it easier for local governments, conservation groups and others to launch their own cleanup efforts by amending the law governing such operations. As things stand, any group that works on a mine becomes legally responsible for environmental damage the mine has already caused.
Gold King will probably become shorthand for what happens when the EPA moves too fast and too clumsily. But if it prods the agency and Congress to do a better job of cleaning up mines, the ugly spill could also be remembered as a turning point in environmental safety.
To contact the senior editor responsible for Bloomberg View's editorials: David Shipley at davidshipley@bloomberg.net.