Big Data Builds a Better 'Help Wanted' Ad
We can finally tell what works in job postings and what doesn't.
by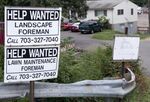 If you want good applicants to respond to your job posting, write it as if you were talking to actual human beings. Banish "proactive" and "value added." Change "interface with" to "work with." Scuttle "synergy." Replace "the [job title] will" and "the successful candidate will" with "you will." Don't repeat the same phrases, as though applicants might forget the job title or the company mission. Read what you've written out loud to make sure you haven't pasted in the same paragraph more than once. Better yet, start from scratch instead of remixing last fall's ad with a few bullet points from three years ago.