A Russian Miracle in U.K. Soccer
An atypical Russian has transformed a provincial U.K. soccer team.
by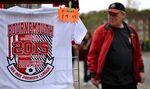 Buying a soccer club is a tried and tested route for Russian oligarchs to whitewash their public images in the West, primarily in the football-crazy U.K. where Russians do a lot of business and spend a lot of time. This season, however, a club that's 100 percent Russian owned has qualified for the English Premier League by relying on local players and coaching talent rather than spending power to achieve success. Moreover, the Russian in question is no oligarch, and he shuns publicity and ostentation, in defiance of the typical stereotype.
Chelsea football club, which Russian Roman Abramovich acquired in 2003, was the top U.K. team last season. According to the Transfermarkt website, its players are worth a combined $600 million. Chelsea posted a small profit last year after many years of continuous losses, but it owes Abramovich more than 1 billion pounds ($1.5 billion) in interest-free loans, while Bloomberg Billionaires estimates that it accounts for $1.1 billion of his $12.1 billion fortune. The latter number doesn't include that debt, which he has he has no intention of calling in. It's a loss-making investment in financial terms, though it has helped Abramovich's acceptance in London.
Another Russian oligarch, Alisher Usmanov, whose fortune Bloomberg Billionaires values at $13.2 billion, says his investment in Arsenal football club is a business project. Arsenal is one of the country's top clubs with a lineup worth $445 million. Usmanov, too, has used soccer to improve his visibility in the U.K. and boost his public image: otherwise the minority stake, worth $229 million according to Bloomberg Billionaires, is not much use to him. 
By contrast, Maksim Demin is no oligarch and probably no billionaire. In 2011, when he acquired Bournemouth, an obscure team struggling in the lower reaches of the U.K. soccer system, Demin was worth about $160 million, according to Finans Magazine. He built his fortune managing the finances of Tatneft, the oil company that provides the economic backbone of the Russian region of Tatarstan. In what appears to be his first ever interview, with the Russian edition of Forbes magazine, he explained that in 2008, his wife wanted their son to be schooled in the U.K., so he built a house near Bournemouth, a resort on England's south coast. A year later the developer who built the house, Eddie Mitchell, acquired 50 percent of the local soccer club, then languishing in the third division and in dire financial straits.
Mitchell didn't do well: the club was perennially in arrears on players' salaries and in constant danger of losing its league license. After particularly nasty 2011 defeat, he went out on the pitch with a microphone to challenge jeering fans. "The lad in the leather jacket whose eyes seem to be popping out of his head," he taunted, "why don't you jump over the fence and come and have a chat with me? Come on then. One to one?"
Demin, a long-time soccer fan, had attended games at Mitchell's invitation, and when his friend asked him to step in, he bought out his stake in 2011, agreeing to cover the team's debts. It cost him $1,3 million, about 80 percent less than he'd paid for the Bournemouth house. 
Unlike Abramovich, Demin didn't have unlimited financial resources, so he didn't buy any international stars. Only eight of its 28 players are from outside the U.K. -- Chelsea has 21 non-U.K. footballers. He did, however, bring back coach Eddie Howe, a former Bournemouth player who had stuck with the team through thick and thin but eventually left for a higher salary that was paid on time. And Demin did lend the club almost $39 million in the next three seasons. That's not much by U.K. standards, and a tiny investment for the Premier League, which the club has entered for the first time in its history this season after battling through the lower divisions. At less than $27 million, its salary bill is the cheapest in the top division. The total transfer value of its players is just $54 million. Aston Villa, which beat Bournemouth by one goal in the first game of the new season on Saturday and which has a middling budget, has $107 million worth of talent. 
Demin's team -- he became its 100 percent owner in 2013 -- can recoup his entire investment this year just from television rights, which will bring in about $100 million. In pure business terms, he could just leave Bournemouth to flounder, take his money and sell his stake. The next division down, the Championship, is full of money-losing clubs -- in fact, only three teams out of 24 there are profitable -- and somebody still owns them, so Demin would have no problem unloading the team. Yet he appears set to persevere without flashy spending, echoing Oakland Athletics general manager Billy Beane in Michael Lewis's book "Moneyball." He even shares with Beane a reluctance to watch his club's games from the stands.
Russian businesspeople who make vanity investments in the West appear to work hard to justify the stereotypes. Abramovich, Usmanov, and Brooklyn Nets owner Mikhail Prokhorov all flaunt their money, and they are all still heavily invested in President Vladimir Putin's Russia, so their public images need constant burnishing. There is, however, a different breed of Russian that will be increasingly visible in the coming years -- people like Demin, who has no assets to speak of left in Russia and who is calmly doing sustainable business in Bournemouth, not running a costly public relations campaign. These people are moving to the West because they want to operate in a healthier environment than today's Russia, and they will prove as capable as their local rivals, if not better, precisely because they once navigated muddier waters without the political clout that the oligarchs used to their advantage.
These different Russians are the people to watch as Russia continues to alienate them. The Bournemouth miracle is just one of the first signs of their arrival.
(Corrects spelling, title of Oakland Athletics official in third-to-last paragraph.)
To contact the author on this story:
Leonid Bershidsky at lbershidsky@bloomberg.net
To contact the editor on this story:
Mark Gilbert at magilbert@bloomberg.net
Before it's here, it's on the Bloomberg Terminal.
LEARN MORE