Job Market's Signals for the Fed
What the central bank will look for as it prepares to raise rates.
by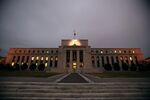 Friday's jobs report probably won't change the general outlook for the U.S. labor market. But it is likely to have an impact on one of the financial markets' biggest obsessions: the date for the Federal Reserve's first interest rate increase in more than nine years.