Brazilians' Debt Is Mostly Not Their Fault
Usurious lenders created the problem. Scary collectors won't solve it.
by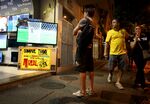 After a nasty row with a Brazilian airline that bumped him from an overbooked flight some years ago, Mauricio Vargas started a consumer complaint service. Now he's the one that's overbooked.
Vargas's 1999 startup, Reclame Aqui ("Complain Here"), is a wall of woes, with 15 million online visitors lodging more than a million quarrels a month -- a mounting number of them over crushing personal debts. "Debt accounts for 54 percent of our clients' income," Vargas told me. "This is the worst we've seen in 15 years."
It's going to get worse. Some 55.6 million individual borrowers -- 40 percent of Brazilian adults -- are now in arrears, Serasa Experian, a credit agency, reported last month. By April, household debt swallowed up 46 percent of disposable income, Bloomberg News reported.
Cue the skip tracers. As Latin America's biggest economy tanks and jobs disappear, debt collection has become a growth industry. Collection agencies may no longer deploy clowns to family doorsteps to shame debtors into compliance -- that's illegal -- but they are relentless and too often press their claims with all the finesse of a Corleone.
Rodrigo dos Santos, one of Vargas's clients, knows the drill. He doesn't dispute his 12-month debt with a cable television company, just the 10-fold penalty and the collection methods. "They call me day and night, Sundays and holidays and at work," he told me. "They even call my mother."
Santos's is a cautionary tale for a country that just a few years ago ushered the rising poor to the malls and boasted the largest emerging middle class in the hemisphere. Borrowing fueled their binge, and lenders piled on.
Before the current downturn, Brazilian retailers lured consumers with offers for iPhones to SUVs in up to 60 monthly installments. Shoppers new to the wonders of consumer capitalism gladly paid the entry price -- double- and triple-digit credit card lending rates be damned.
Economist Fabiano Guasti Lima, a professor at the University of Sao Paulo, in Ribeirao Preto, calculated the size of such folly: A client who borrowed 100 reais in 1994 (around $100 at the time), and repaid nothing since, would have seen his debt balloon to 7.2 million reais by 2013.
"The problem is not how deeply Brazilian households are leveraged but the onerous terms of debt," said Alberto Ramos, of Goldman Sachs.
Enter the collection industry. Rio de Janeiro consumer attorney Ronaldo Gotlib thumbed through a sheaf of creditor letters to his clients, one more ominous than the next. "They are written in pompous, often threatening language, some terrorizing debtors into believing they stand to lose everything in a matter of days."
Creditors counter that Brazilian law is plainly pro-consumer. Lenders forfeit the right to collect unpaid debts after five years, an invitation to deadbeats. And in theory a judge can cancel a debt that surpasses the legal limit of 30 percent of a borrower's disposable income. 
When debt disputes land in court, the outcome often turns on the whims of the presiding judge, where "social justice" can trump the law, according to a much-cited 2003 study by economist Armando Castelar Pinheiro, now at the Getulio Vargas Foundation in Rio.
Consumer champions countered that it's big businesses that owns the courts, fueling debate for the next decade. Soon to come is a still unpublished study by political analyst Bolivar Lamounier, with Augurium Consultants, who found that 60 percent of lawyers say judges should rule not solely on the evidence but also to compensate an unfair society.
But Robin Hood justice can backfire. "A judge who rules with his heart doesn't realize that the market prices in the difference anyway," said Gilberto Paim, a credit analyst in Sao Paulo. "The result is higher borrowing costs and risks for everyone."
The stakes are highest for consumers. "Even when they renegotiate, banks never lose," Gotlib said.
Vargas, of Reclame Aqui, believes that lenders and borrowers alike have lost sight of the need for mutual trust in business, a conviction strengthened during his recent talks to launch a branch in Portugal. There the contract is two pages. In Brazil, it runs to 17.
This column does not necessarily reflect the opinion of the editorial board or Bloomberg LP and its owners.
To contact the author on this story:
Mac Margolis at mmargolis14@bloomberg.net
To contact the editor on this story:
Philip Gray at philipgray@bloomberg.net
Before it's here, it's on the Bloomberg Terminal.
LEARN MORE