Why Streaming Services Are So Secretive
So far, there's no good reason to reveal more.
by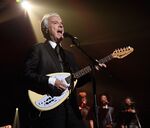 Streaming is the future of entertainment. Everybody knows that, right? What we don't know is how many people are actually watching or listening to what on which streaming service, how much money they're spending and who is getting the money. This is a business that so far is characterized by extreme opacity.