Greece Is Still Doomed Without Debt Relief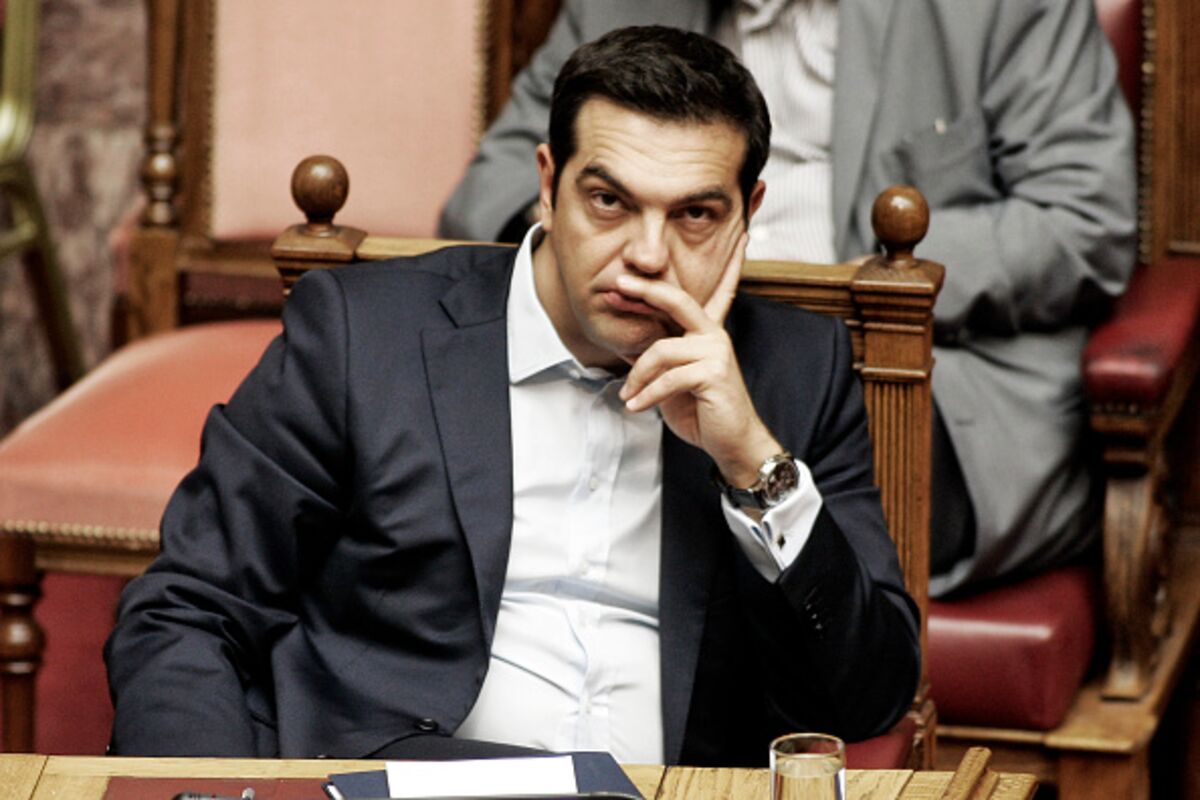 Photographer: Milos Bicanski/Getty Images
Keeping Greece inside the euro system was a questionable decision at best -- but, having chosen that course, the country's government and creditors are obliged to make it work. Early signs aren't encouraging.
When the Athens Stock Exchange opened Monday for the first time in five weeks, it tanked. Factory production, according to new figures, is in its deepest slump for years.
The International Monetary Fund told its board last week that the fund couldn't participate in the next Greek bailout unless Greece's other creditors agree to another round of debt relief. That's a problem. Germany and other creditors are opposed -- while continuing to insist that the next program can't happen without the IMF.
When Greek Prime Minister Alexis Tsipras capitulated to the creditors' demands last month, he thought he'd struck a deal. Not for the first time, he was mistaken: The new program is falling apart before it even exists.
Tsipras already has his work cut out to deliver his part of this vaporous bargain. The Greek parliament has passed two big packages of economic measures, including controversial tax increases and pension reforms. The creditors next want to see those implemented, and are pressing for new privatizations and other changes, too. Greece is likely to need bridging finance for a payment to the European Central Bank next month, and the European Union may impose new conditions in return.
The ruling Syriza party, deeply divided over the concessions yielded so far, is on the verge of splitting. If that happens, Tsipras would probably have to call an election. No end to this confusion is in sight. While it lasts, there's little hope of any revival in confidence or investment -- and slim chance of the broader economic recovery that Greece so desperately needs.
No doubt, some degree of uncertainty was unavoidable. Greece has serially defaulted on loans and policy commitments. In extending further help, the creditors would be mad not to set conditions and closely monitor Greek compliance. As a result, the threat of a new financial crisis was bound to persist. Nonetheless, a strategy that offered Greece a navigable path to recovery was not too much to ask. As yet, there's no such strategy.
The creditors should agree right now on the principle that debt relief will be forthcoming so long as Greece negotiates in good faith and tries to keep its promises. Otherwise, with or without the IMF, the new program is likely to fail.
Germany and its supporters among the EU creditors will have to budge. Their claim that the rules of the euro area forbid debt relief is hard to take seriously: The rules are plenty flexible, given the will. Persuading voters in Germany and other countries that debt relief is in their own interests is another matter, to be sure -- not least because the governments concerned have been saying the opposite for months. Yet the price of persisting with the no-debt-relief line is just too high: further damage to the flattened Greek economy, followed by the failure of the new program, and, in due course, nonpayment of the debts in question.
Surely that's not the ultimate goal of Greece's creditors. What they need to do, then, is stop taking steps to make it the most likely outcome.
To contact the senior editor responsible for Bloomberg View's editorials: David Shipley at davidshipley@bloomberg.net.