Japan's Enron Reckoning
Better corporate governance is the answer.
by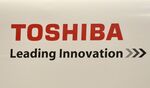 More than a dozen years ago, the U.S. experienced a rash of high-profile accounting scandals. Now it's Japan's turn. Toshiba, one of the country's largest technology firms and an internationally respected brand, revealed that it had systematically overstated its operating profits to the tune of about $1.2 billion during a seven-year stretch. The company's chief executive officer, a number of other high-ranking executives and half of the company's board has resigned.