Erdogan's Wars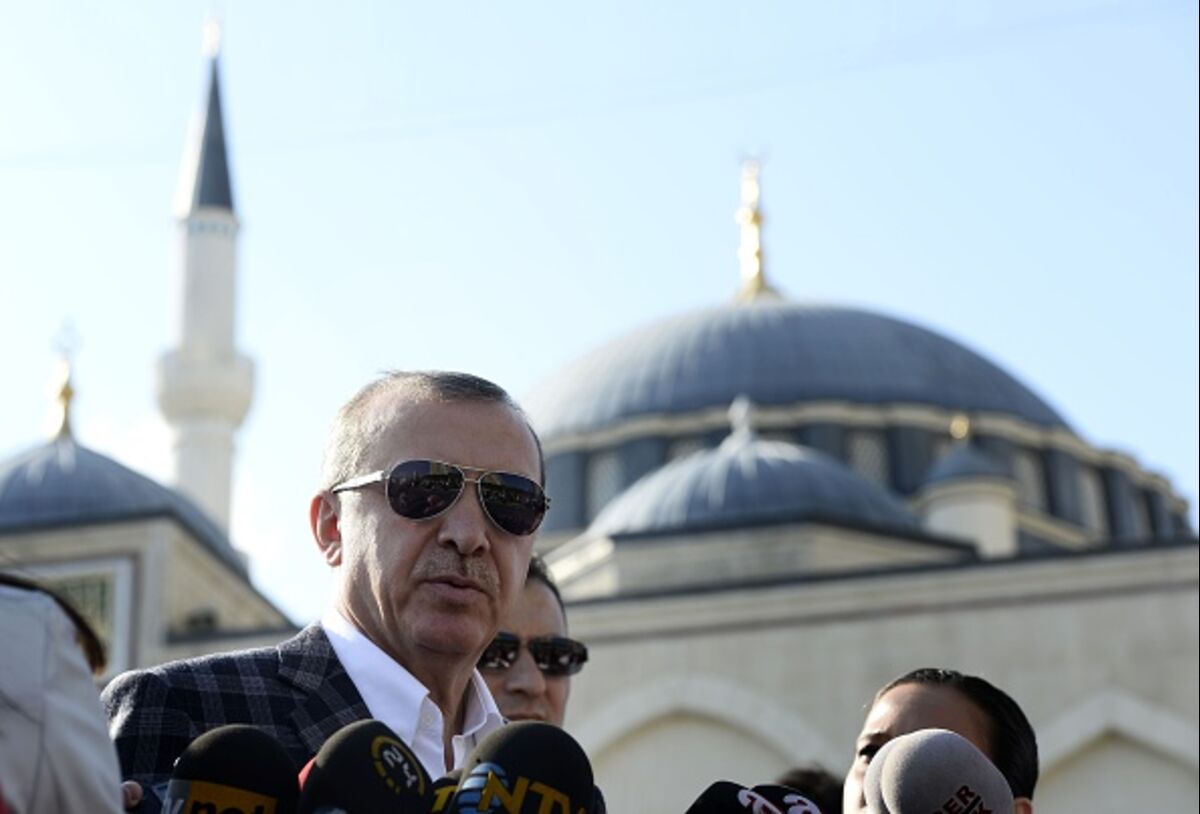 Playing at war and politics.
Photographer: Berk Ozkan/Anadolu Agency/Getty Images
Above all else, collective security requires solidarity. So NATO ambassadors were correct to keep the focus of Tuesday's extraordinary meeting about Turkey squarely on the need to fight terrorism "in all its forms and manifestations." It's doubtful, however, that prosecuting members of Turkey's parliament is what they had in mind.
No sooner had the North Atlantic Treaty Organization issued its statement of support for Turkey than Turkish President Recep Tayyip Erdogan demanded that immunity from prosecution be revoked for members of the pro-Kurdish Peoples' Democratic Party. This followed the ban of a scheduled "peace march" in Istanbul by the same pro-Kurdish party, and the blocking of several Kurdish and opposition news websites.
QuickTake Turkey's Continental Divide
The conclusion is hard to avoid: Erdogan's war on terror is ensnaring not just Islamic State militants but also an opposition party he's eager to see returned to the fringes of Turkish politics.
The June elections -- the first time a Kurdish party has crossed the 10 percent threshold necessary to enter parliament -- represented an opportunity for Erdogan to consolidate multiparty democracy with Kurdish representation and to end the conflict with Kurdish separatists that has been simmering since a 2011 cease-fire. It also reflected voters' growing intolerance of corruption, the erosion of civil rights and a slowing economy. Erdogan may be betting that a war footing will push voters into a more conservative mind-set, knocking the Kurds out of parliament altogether and, via snap elections, delivering him the majority he was denied the first time around.
The danger of this strategy is that it will hurt Turkey's democracy and economy more than Islamic State. Markets may not like the nastiness across Turkey's borders, but they hate the prospect of domestic political upheaval and violence. The Turkish lira is near its all-time low, while 10-year bond yields reflect high levels of uncertainty.
All of this puts Turkey's allies in an uncomfortable spot. Turkish air power in Syria provides a welcome, and overdue, fillip to efforts to defeat Islamic State -- as does Turkey's decision last week to allow U.S. forces to use its air bases. And despite continued differences between the U.S. and Turkey over aims in Syria, the agreement to create a de facto "safe zone" along a 60-mile stretch of the Turkish border with Syria is progress. Such a strategy could help thwart Islamic State recruitment efforts and disrupt a key channel through which newly trained terrorists are dispatched to Europe.
If Erdogan wants the world to think of him as a reliable partner, this is the kind of thing he should be doing. He might also want to work more closely with Egypt, Jordan and Israel in fighting Islamic State.
But world leaders must walk a fine line. Erdogan has made clear that he views the Kurdish terrorist organization PKK as serious a threat as Islamic State. Domestically, he seems to view Kurdish parties as the political extension of the PKK. This is a mistake.
Erdogan may be betting that his usefulness to NATO and the U.S. will damp criticism of what amounts to a sweeping crackdown on Kurdish interests. The allies were right to stand behind Turkey in the war on terror. But Erdogan must know that his gambit risks not only a sectarian war within Turkey, but also the country's democratic progress.
To contact the senior editor responsible for Bloomberg View's editorials: David Shipley at davidshipley@bloomberg.net.