Don't Fret for India's Central Bank
Despite fears, new proposals don't threaten the RBI's independence.
by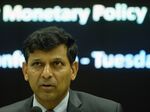 India's Ministry of Finance and its central bank are on a collision course once more. A new Indian Financial Code, a draft of which was put up on the ministry's website last week, proposes radical changes to the way the Reserve Bank of India decides on monetary policy. At the moment, RBI Governor Raghuram Rajan has sole responsibility for deciding what India's interest rate ought to be. The new code proposes to hand over the task instead to a seven-member monetary policy committee, four of whose members will be chosen by the government. Only three members -- including the governor, who will have no power to veto decisions -- will represent the central bank.