Editorial Board
Toshiba's Tough Lessons for Japan
Despite recent reforms, Japanese corporate governance still isn't strong enough.
by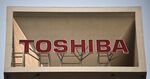 Japan's corporate-governance code, introduced only a month ago, raised hopes that the country's ossified corporate culture might finally crack open. The $1.2 billion accounting scandal at Toshiba, which has brought down the company's chief executive officer and his two predecessors, underscores how much further the country has to go. 
After all, venerable Toshiba met one of the new code's main provisions: The company has included four outside directors since at least 2006 -- double the number encouraged by the reforms. And Toshiba remains one of the 400 companies included in a new Tokyo Stock Exchange index for their higher returns on equity and relatively strong governance. 
Nonetheless, an external panel found "systematic" and "deliberate" efforts to inflate profit figures at Toshiba over more than six years -- the result of pressure from the top to meet unrealistic targets. Cheaters will find a way to cheat in any system, of course. But Toshiba's case highlights several areas in which Japan would do well to embrace more stringent corporate-governance reforms. 
Simply adding more outsiders to boards isn't enough. These positions often go to retired bureaucrats who have too little expertise to spot potential problems and too little incentive to ask tough questions. Japan needs to make sure directors are capable of serving as a true check on management, and perhaps eventually, like the New York Stock Exchange, require that the majority of members on a given board are independent. 
Perhaps more important, Japan needs to address a hierarchical corporate culture in which underlings feel unable to resist pressure from above to manipulate numbers or otherwise break the rules. Some structural changes might help. The tight link between seniority and pay needs to be broken, so that sheer obedience and longevity aren't the only routes to career success. In Toshiba's case, a whistle-blower appears to have gone directly to regulators with his or her suspicions, at the risk of being fired. Rules similar to those included in the Dodd-Frank legislation in the U.S. could protect employees from retribution if they do the same and also offer them a percentage of any fines eventually levied for wrongdoing. 
Conversely, the longstanding practice of allowing senior executives to hang around after retirement in vaguely defined positions -- something that may have contributed to the pressure underlings felt at Toshiba -- should be discouraged. Companies should be compelled to report the compensation paid to such figures and to justify their roles to shareholders. 
Finally, while it makes sense to use market incentives to produce better corporate behavior, Japan needs to get tougher on laggards. Right now, companies that choose not to comply with the mandated reforms merely need to explain to shareholders why they haven't. Webs of cross-shareholdings and a traditionally passive investing culture continue to insulate many of them from any backlash. 
Even before looking at making these measures mandatory, regulators should dispel the impression that big-name companies and senior executives are generally safe from serious punishment. In past scandals, wrongdoers have often received suspended sentences or avoided prosecution entirely. In Toshiba's case, regulators have allowed the company time to conduct its own investigation rather than haul in executives for questioning. Perhaps many of Japan's corporate titans can be nudged to do the right thing. Others may require more forceful encouragement.