Samsung's Win Is South Korea's Loss
The company's merger will move forward, but at what expense?
by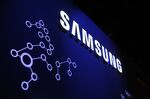 Long before the South Korean media began indulging in anti-Semitism, Samsung's recent effort to pull a fast one on its own investors was already firmly in insult territory. The company's affront extended both to shareholders and to the Korean public.