A Pension Fund Comes to Its Senses
A high-fee consultant delivered investment underperformance.
by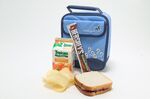 Last August, we called out the San Diego County retirement fund for paying way too much in fees to Salient Partners, its outside pension-fund manager. Based on reporting by Dan McSwain, the San Diego Union-Tribune alerted readers to a dramatic increase in the use of leverage once Salient took the reins.