Pols' High Anxiety Over Higher Ed
A policy divide is opening between Democrats and Republicans.
by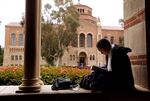 College, once a sure ticket to the middle class, is causing a lot of anxiety these days. People are concerned about its cost, about low graduation rates and about the poor employment prospects of some graduates.