Let Britain's North Rise Again
U.K. proposals to "devolve" authority to regions make sense, politically and economically.
by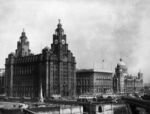 Two minutes into his election victory speech on May 8, Prime Minister David Cameron referred to the need to rebalance the British economy by "building that Northern powerhouse." Yesterday, Chancellor George Osborne added some fiscal flesh to the proposals when he unveiled the budget. There's no question that, over the next five years, Cameron's government will make it a priority to give regions and cities such as Scotland and Manchester more control over spending and income. This proposed "devolution," with elected mayors running those regions that opt to take more control of their own affairs, makes sense both politically and economically.