More Jobs, But Still No Raises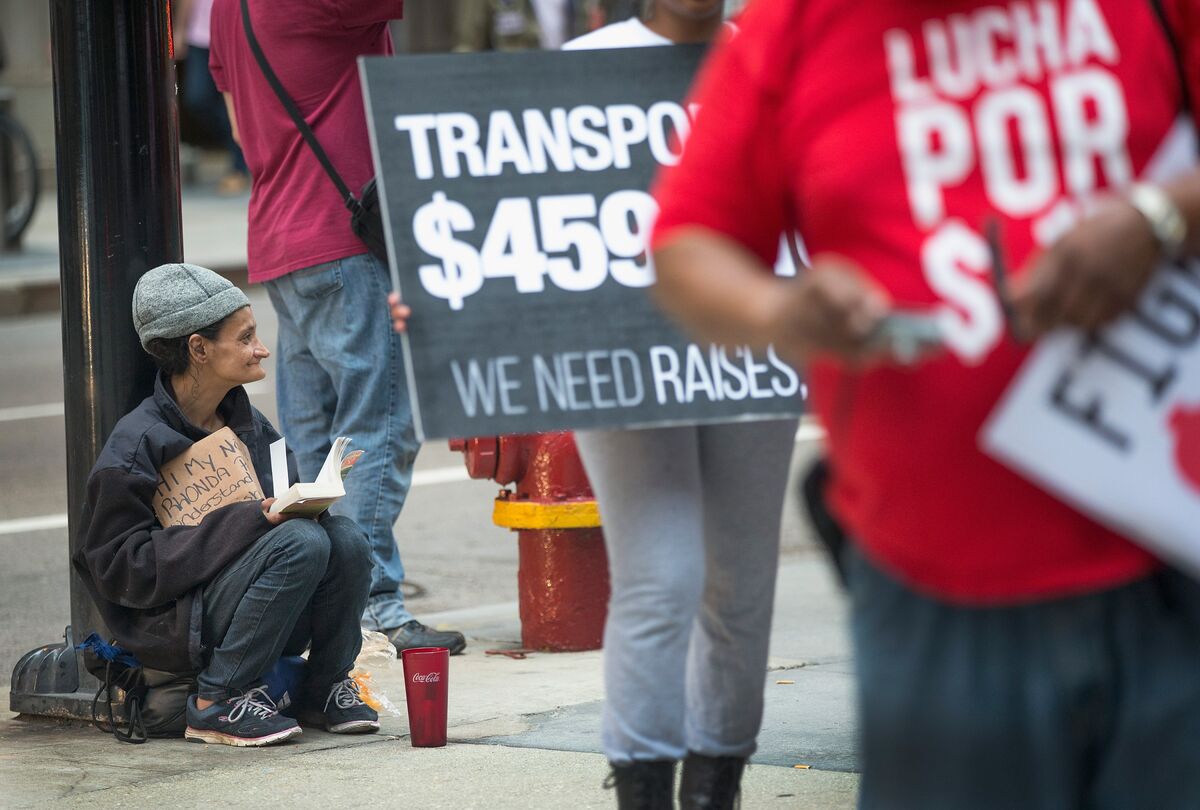 Photographer: Scott Olson/Getty Images
Strong U.S. job growth still isn't having the effect that Federal Reserve Chair Janet Yellen has long been waiting for: better raises for workers. Until that happens, there's little reason for the Fed to start worrying about inflation -- or pulling back too much on its efforts to support the economic recovery.
The latest U.S. employment report marks the 36th straight month in which the economy has added more than 100,000 jobs. The Labor Department estimated that nonfarm payrolls grew by 223,000 in June, bringing the three-month average to 221,000. The unemployment rate declined to 5.3 percent from 5.5 percent in May, but for a discouraging reason: Fewer people were actively looking for work, a requirement for being counted as unemployed.
Wages remained flat, casting doubt on earlier indications that all the hiring might finally be translating into higher pay. Average hourly earnings in the private sector stood at $24.95 in June, unchanged from May and up 2 percent from a year earlier. Before the 2007 recession, annual wage gains tended to exceed 3 percent. Here's how that looks:
Among the worst off over the past three months have been workers in transportation and warehousing, manufacturing of nondurable goods (including petroleum products), and mining and logging -- all of which could be related to the effects of lower oil prices on the U.S. shale boom. Here's a breakdown:
The lack of raises suggests that the labor market hasn't recovered from the 2008 recession as much as headline numbers such as the unemployment rate indicate. Millions of workers are still either underemployed or waiting to get back into the job market. If they were counted, the unemployment rate would be more than a percentage point higher.
Yellen has said that the Fed won't be in any rush to end stimulus, even if it raises its interest-rate target from close to zero this year. Judging from the latest data, that's the right policy.
To contact the senior editor responsible for Bloomberg View's editorials: David Shipley at davidshipley@bloomberg.net.