Jim Webb's Rebellion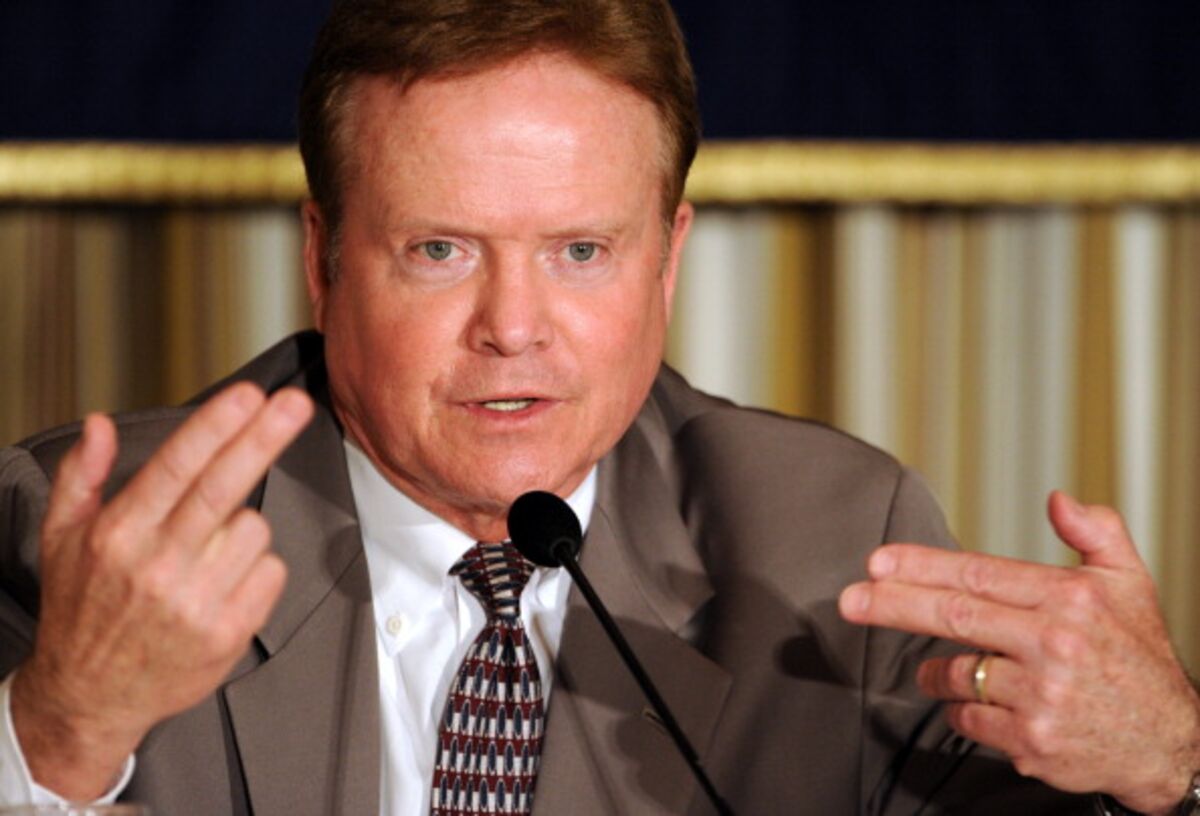 Shooting for the White House.
Photographer: Toshifumi Kitamura/AFP/Getty Images
Jim Webb has been a decorated soldier, a secretary of the Navy, a U.S. senator, a bestselling author, a Hollywood screenwriter and, as of Thursday, the first person this year to have announced his presidential candidacy in a Facebook post.
Unfortunately, Webb has also taken to Facebook to offer a vague defense of the Confederate flag. Voters are right to ask him to clarify his views.
Webb, a descendant of Confederate officers, chastises his fellow Democrats for not understanding the values and traditions of working-class whites (especially those of Scots-Irish descent). Yet Webb seems oddly tone-deaf himself when it comes to the issue of race.
After nine black worshipers were gunned down in a Charleston church, conservative Republicans across the South reconsidered their positions on the Confederate battle flag. But not Webb, a Democrat. He's declined to say whether he supports removing the flag from government displays. In a June Facebook post, he urged Americans to "think through these issues with a care that recognizes the need for change but also respects the complicated history of the Civil War." For most black Americans, the history is not that complicated.
Webb has also managed to offend another crucial constituency by arguing that women in the military should not serve in combat roles. Winning over either group will not be easy, particularly given Webb's shortage of charisma.
Yet he's betting that his populist views on economics and dovish views on military force will win him a national following. On both issues, he will be able to draw contrasts with Hillary Clinton.
His opposition to the toppling of Saddam Hussein and Muammar Qaddafi, both supported by Clinton, will provoke a healthy debate within the party over America's role in the world. And while Clinton has recently begun targeting income inequality and criticizing hedge fund managers, Webb pushed to hike taxes on bonuses paid to those working for banks that received bailouts. Webb also boasts, rightly, that he was working for criminal justice reform long before it became a popular cause within the Democratic Party.
Webb has written that "the greatest realignment in modern politics would take place rather quickly if the right national leader found a way to bring the Scots-Irish and African Americans to the same table, and so to redefine a formula that has consciously set them apart for the past two centuries."
He could be right about that. Unfortunately, he doesn't seem to understand that his own views on one of the most symbolic but consequential issues of day may make it harder to build that coalition.

Read more from this series:
Chris Christie's Tell-All Campaign
Bobby Jindal's Fading Star 
Trump Jumps In
Jeb Bush's Mission
Rick Perry Rides Again
Lincoln Chafee's One Issue
Martin O'Malley's More Than Marginal
The Other Lindsey Graham
George Pataki's Curious Candidacy
Rick Santorum's Only Chance
Ben Carson, Political Novice
Carly Fiorina's Best Argument
What Is a Sanders Democrat?
Which Marco Rubio for President?
It's a Race, Hillary. Start Running.
Why Rand Paul Matters
Ted Cruz Is No Captain Courageous
To contact the senior editor responsible for Bloomberg View's editorials: David Shipley at davidshipley@bloomberg.net.