Chris Christie's Tell-All Campaign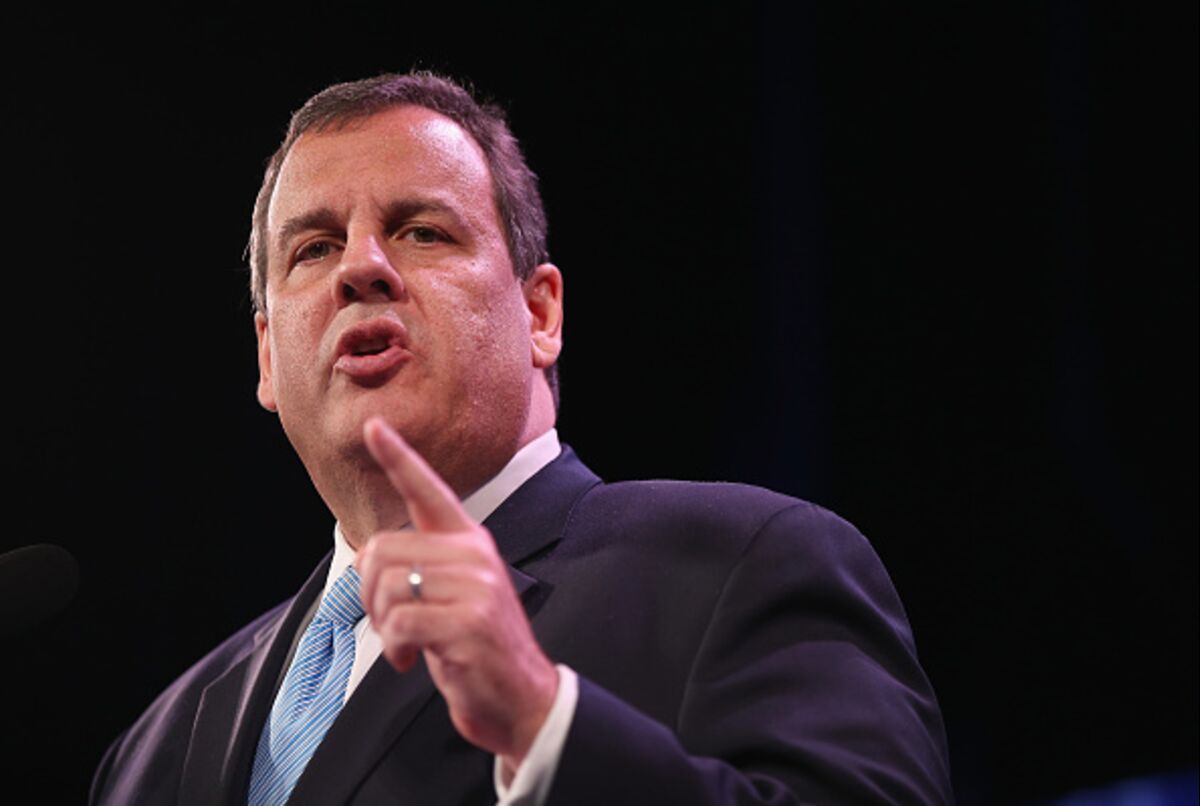 Photographer: Scott Olson/Getty Images
Chris Christie made a name for himself as the quintessential New Jersey tough guy: a loud, brash, don't-take-nuthin'-from-nobody bruiser who, beneath it all, has a deep (and mostly unrequited) love of Bruce Springsteen. In his first term as governor, he became a YouTube star by delivering tongue-lashings to critics, leading some Republicans to urge him to enter the 2012 presidential race. He declined, and the Christie boomlet soon petered out. But his presidential ambitions didn't.
On Tuesday, Christie announced he will run for the White House on a platform of "telling it like it is." If he follows through on that promise, voters will finally learn what really happened at the George Washington Bridge in 2013. They'll also learn why Christie flip-flopped on the Common Core education standards he had long supported, why the credit rating agencies have repeatedly downgraded New Jersey's bonds, why the governor who wants to keep Social Security solvent has skipped out on the state's pension bills, and why he has a penchant for accepting expensive gifts (including some from people who have business before the state).
Christie's candor will come with limits, of course. But that doesn't mean his candidacy is without promise. Christie is the rare would-be president touting his ability to cooperate with the other party. He has prided himself on striking deals with the state's Democrat-controlled legislature, although not all of them have turned out as hoped.
Appealing to bipartisanship is a risky primary election strategy, particularly when Republicans hope to control both Congress and the White House after the 2016 elections. But Christie's attempt to convince voters that he can get people in Washington to work together by force of his personality may resonate with those tired of politics as usual. 
To his credit, Christie has backed up his promise of candor with an unusually specific plan to rein in Social Security spending -- a topic that most candidates run from. Candor also requires Christie to level with voters about climate change. Hurricane Sandy's devastating impact on his state puts him in a strong position to explain the dangers of rising sea levels and warming oceans to skeptical Republican audiences. Unlike many of his rivals, Christie does not deny that climate change is real and that human action contributes to it, but he has done little to reduce emissions in New Jersey.
Christie's plain-spoken persona may make him the best retail politician in the field. But his approval rating in his home state stands at only 30 percent. He's pinning his hopes on a strong showing in New Hampshire, but can Christie sell in Hanover what he can't sell in Hackensack? Currently, another candidate who relishes a schoolyard fight almost as much as Christie is polling well in New Hampshire. This could get interesting -- and ugly. America, you got a problem with that?
Read more from this series:
Bobby Jindal's Fading Star 
Trump Jumps In
Jeb Bush's Mission
Rick Perry Rides Again
Lincoln Chafee's One Issue
Martin O'Malley's More Than Marginal
The Other Lindsey Graham
George Pataki's Curious Candidacy
Rick Santorum's Only Chance
Ben Carson, Political Novice
Carly Fiorina's Best Argument
What Is a Sanders Democrat?
Which Marco Rubio for President?
It's a Race, Hillary. Start Running.
Why Rand Paul Matters
Ted Cruz Is No Captain Courageous
To contact the senior editor responsible for Bloomberg View's editorials: David Shipley at davidshipley@bloomberg.net.