Does China's Central Bank Know What It's Doing?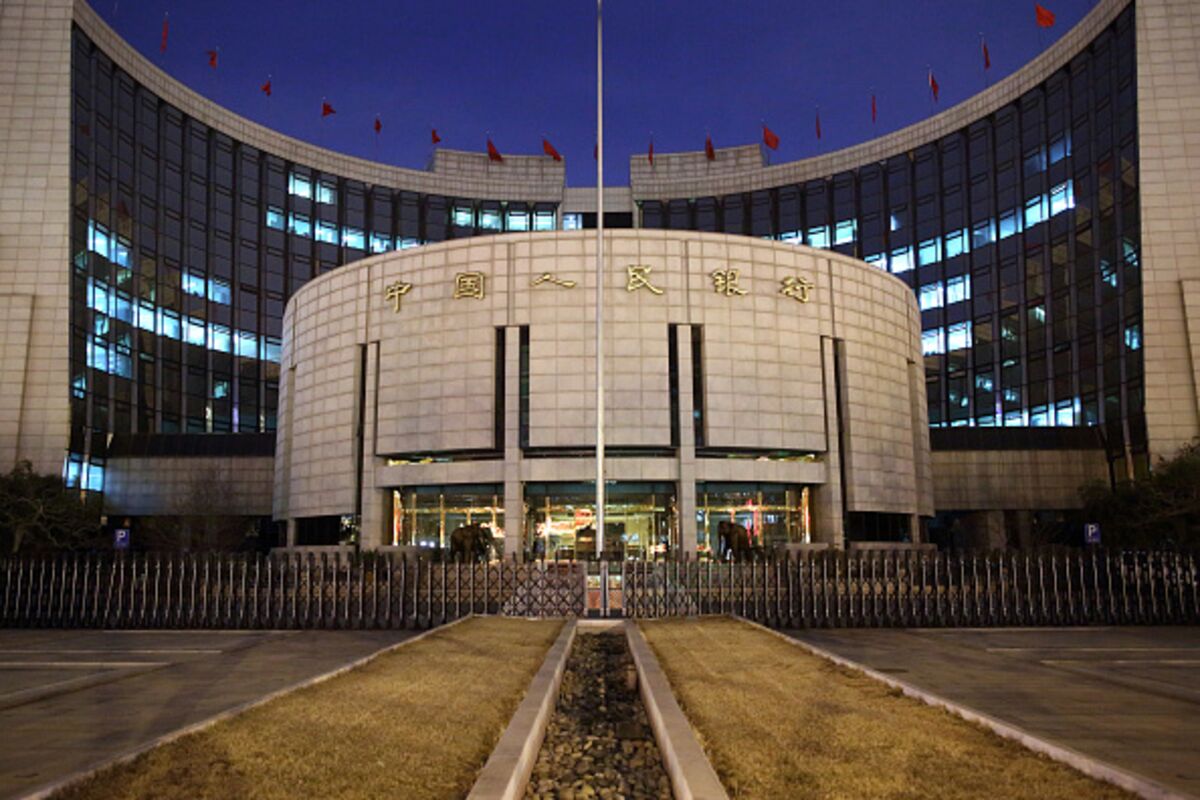 Building credibility one statement at a time.
Photographer: Tomohiro Ohsumi/Bloomberg
If you think the U.S. Federal Reserve has a problem communicating its intentions, spare a thought for the People's Bank of China. In the space of a few days, China's central bank has changed policy twice, and the message was largely unintelligible both times.
Does that matter? One answer: Over the past two weeks, thanks partly to confusion over monetary policy, China's stock market has suffered its biggest drop in almost 20 years.
On Thursday, with the stock market already down from its peak, the central bank subtly eased policy with a technical maneuver involving so-called reverse-repurchase agreements. This left investors wondering, "Is that it?" They'd thought a cut in interest rates was coming; when they concluded it wasn't, stocks plunged. Afterward, on Saturday, the PBOC not only cut the benchmark interest rate but also eased its reserve requirements -- the first time it has done both at once since 2008.
So the central bank went from a surprisingly mild adjustment to a surprisingly dramatic one with a stock-market crash in between. And what PBOC Governor Zhou Xiaochuan intended by these moves still isn't clear. With the economy slowing, a further lowering of interest rates already made sense on macroeconomic grounds. But the timing of the second and larger change in policy suggests that China's still-overvalued stock market, rather than the slowing economy, is directing policy.
Some analysts are even talking about a "Zhou put" -- a Chinese version of the notorious "Greenspan put," supposedly intended to put a floor under stock prices after the crash of 1987. Many argue that it also pushed U.S. interest rates too low for too long.
The messages from China's financial authorities have been mixed in other ways, too. They've been trying to fine-tune the rules on margin trading -- tightening them in some respects, relaxing them in others. They want to discourage stock-market speculation with borrowed money -- but without causing the market to tank. They recognize the dangers of inflated stock prices -- yet continue to talk the market up. The PBOC has been trying to expand the flow of lending to enterprises -- while also squeezing the supply of short-term liquidity to banks. And so on.
Granted, some of this complexity is unavoidable. It's hard to overstate the difficulties that confront China's monetary authorities in guiding the economy to a more sustainable rate of growth. Combining a controlled macroeconomic adjustment with far-reaching microeconomic remodeling -- including an on-the-go reconstruction of China's financial sector -- is a tall order, and so far China's rulers have done better than many dared hope.
Even so, the PBOC has to try to explain itself more clearly. As China gradually deregulates its financial system and gives investors more power to direct the economy, surprises or puzzles from the central bank aren't helpful. And as the Fed can attest, having to explain yourself is useful in another way: It forces you to have a strategy to explain.
To contact the senior editor responsible for Bloomberg View's editorials: David Shipley at davidshipley@bloomberg.net.