Is Your Sofa Toxic? Ask the EPA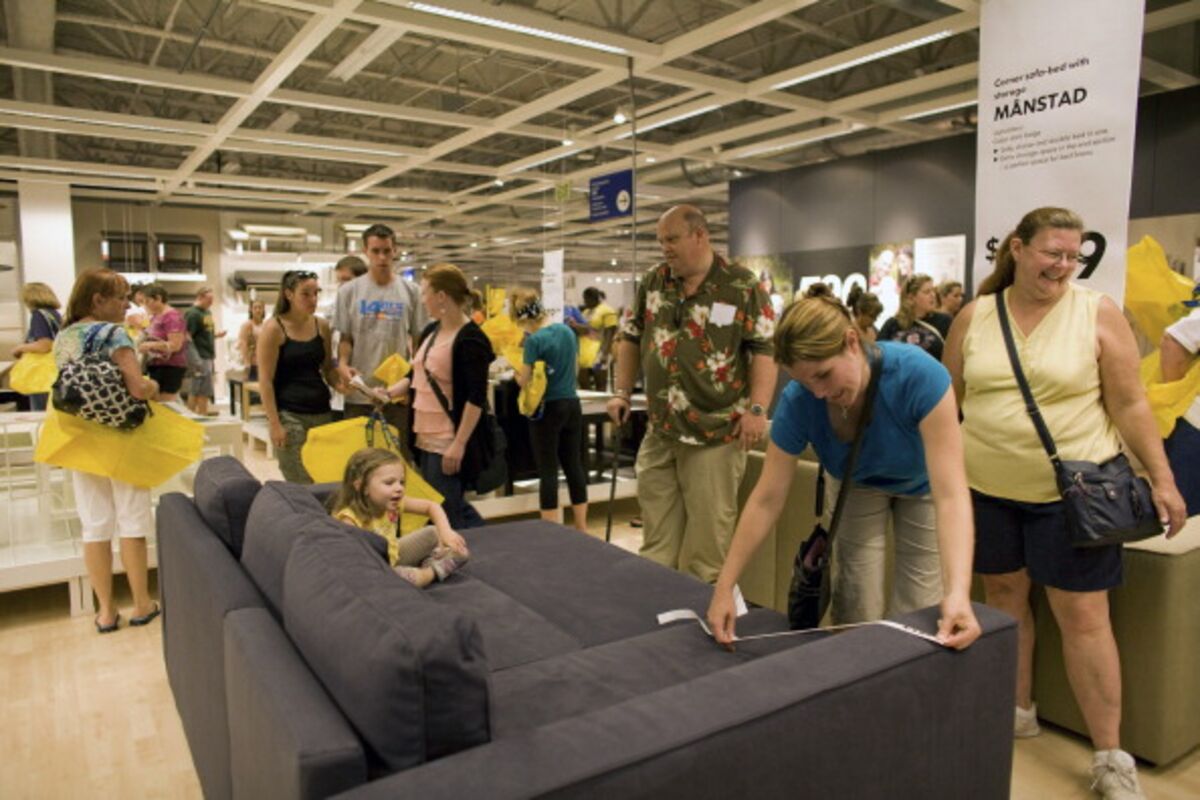 Measuring for width, and neurotoxicity.
Photographer: Matthew Staver/Bloomberg
From the formaldehyde in your floorboards to the phthalates in your nail polish to the flame retardants in your upholstery, substances that can be toxic to humans are in countless everyday products. Are they safe when used in these ways?
The U.S. Environmental Protection Agency is supposed to ensure that they are, but its hands are largely tied: The 1976 law that governs chemical regulation sets the bar for action too high. Before limiting the use of any substance, the agency must show that its restriction is less burdensome than possible alternatives and that the financial benefits outweigh the costs -- a standard that's been hard to prove in court. The EPA hasn't issued any new restrictions on chemicals since 1990.
Many states have rushed in to fill the vacuum, but this isn't ideal, either. If a chemical is proved to be dangerous to you or your children, protection from it shouldn't depend on what state you live in. (Conversely, if a chemical is proved to be safe, access to it shouldn't depend on where you live, either.) Meanwhile, manufacturers are left trying to follow sometimes contradictory regulations.
A better fix is to update federal law to give the EPA the authority and resources it needs to investigate -- and when necessary, restrict or ban -- chemicals used in commercial and industrial products. Bipartisan legislation in Congress would move in this direction by making it easier for the EPA to impose restrictions on chemicals it deems unsafe and requiring the agency to review at least 25 chemicals every five years. 
The bill isn't perfect, though. It would also prevent states from putting restrictions on any chemicals that the EPA says it plans to examine -- a process that can take years. And it would enable the EPA to approve vaguely defined "low-priority" chemicals without a full-scale review. So if for some reason the EPA were to lose interest in such regulation, state efforts could be blocked without much to replace them. Congress could address this concern by amending the bill to let states decide whether to apply their own restrictions on a chemical until the EPA has finished its review. 
Then the bill would go a long way toward fixing a system that serves neither consumers nor industry particularly well. And it would ease any concerns that the stuff in your living room or medicine cabinet is going to kill you.
To contact the senior editor responsible for Bloomberg View's editorials: David Shipley at davidshipley@bloomberg.net.