Civility Breaks Out Among Econ Wonks
Maybe it will spread to the rest of the blogosphere.
by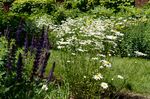 I've started to notice a funny thing in the last two years, in the blogosphere and on Twitter. There is a lot more agreement than before, and the discourse on economic issues is a lot less poisonous.