'Employee' Label Would End Uber as We Know It
That would be a shame, because the drivers are obviously contractors.
by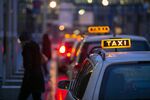 If you're a freelance writer who occasionally sells articles to a website, are you actually an employee? If you live in California, I think the answer might be -- yes?