South Africa's Disgrace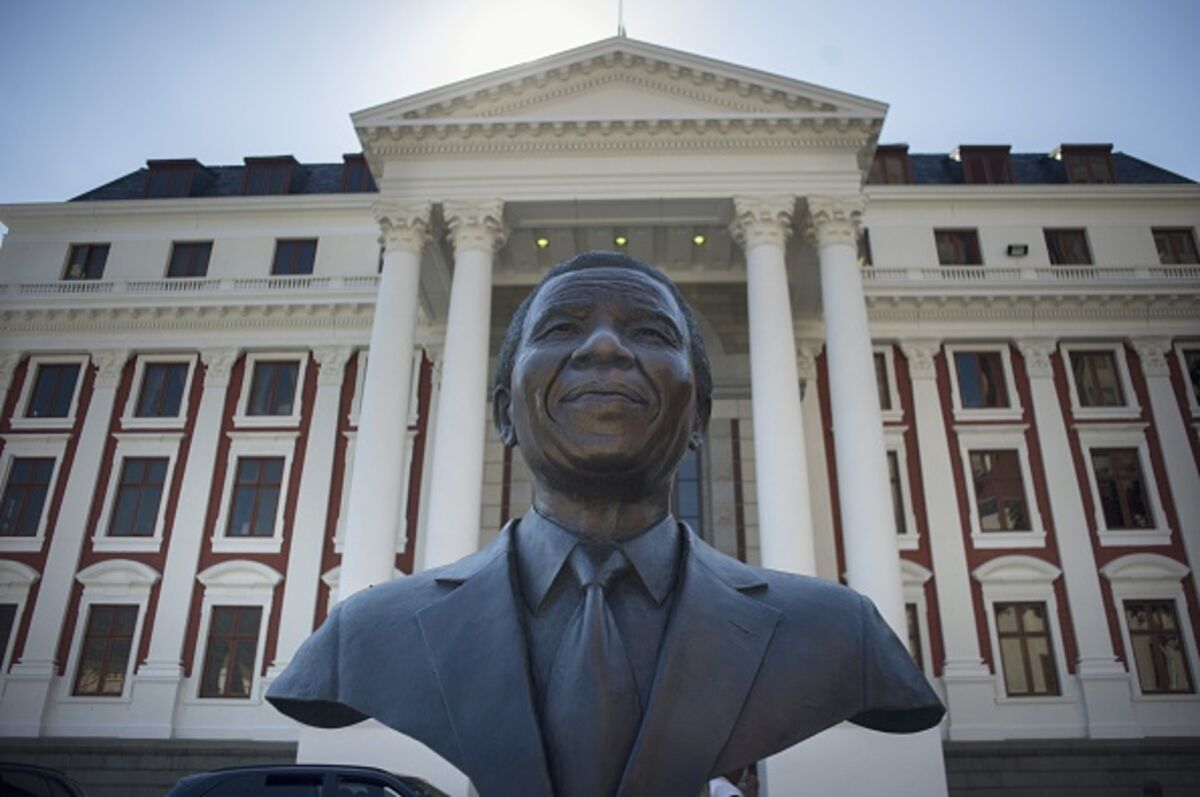 Photographer: Rodger Bosch/AFP/Getty Images
South Africa's failure to detain Sudanese President Umar al-Bashir on charges of war crimes and genocide has renewed doubts about the viability of the International Criminal Court. Even more depressing is what it says about South Africa's government.
In 1998, during the presidency of Nelson Mandela, South Africa was among the first 10 signers of the Rome Statute that established the court. In allowing al-Bashir to evade justice, President Jacob Zuma's government has conveyed contempt for the institution and undermined the commitment to human rights that Mandela made his guiding principle.
On Sunday, South Africa's High Court ordered the government to detain al-Bashir. Without bothering to appeal the ruling, South Africa's government let his plane leave from a military airport, saying that it had granted diplomatic immunity to all delegates to the African Union summit that al-Bashir was attending.
It isn't the first time Zuma has brushed off South Africa's judiciary. Contradicting South Africa's liberal and much-praised constitution, he has argued that "the powers conferred on the courts cannot be superior to the powers resulting from the political and consequently administrative mandate resulting from popular democratic elections." The judicial and executive branches have tussled repeatedly; there's growing controversy over the government's criteria for judicial nominations; fewer South Africans express confidence in the country's judicial system.
Zuma has created a climate of scandal and impunity, and his ruling African National Congress increasingly resorts to force to stifle dissent. South Africa's ombudsman for corruption said that Zuma should pay back millions of dollars spent on upgrades to his private home; an ANC-dominated panel absolved him, and his police minister called a new swimming pool a firefighting asset. When opposition legislators protested Zuma's failure to repay the government, armed guards entered parliament and dragged them off.
Such thuggishness may not rise to the level of al-Bashir or Robert Mugabe, the Zimbabwean dictator whom Zuma has also embraced. It nonetheless represents a precipitous fall from the standards of governance set by Mandela.
The founder of the new South Africa was one of the ICC's great champions, arguing that the "horrors" his country endured "might not have occurred, or at least been minimized," if it had existed. Africa's latter-day autocrats beg to differ. Citing the numerous cases brought against African heads of state, they say the ICC -- with its African chief prosecutor and four African judges -- is a Western conspiracy against the continent.
That al-Bashir escaped justice is a pity. That he did it with South Africa's help, in contravention of its constitution, is a disgrace.
To contact the senior editor responsible for Bloomberg View's editorials: David Shipley at davidshipley@bloomberg.net.