Corporate Japan Thinks It's 1985
Biggest companies shrug off government accountability reforms.
by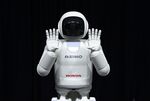 The Japanese government's newfound embrace of international corporate governance standards has the potential to be an epochal moment for the country's economy. Shareholders are now being encouraged to challenge Japanese CEOs, and companies across the country find themselves under pressure to diversify their boards and increase accountability.