Democrats Should Think Liberally About Trade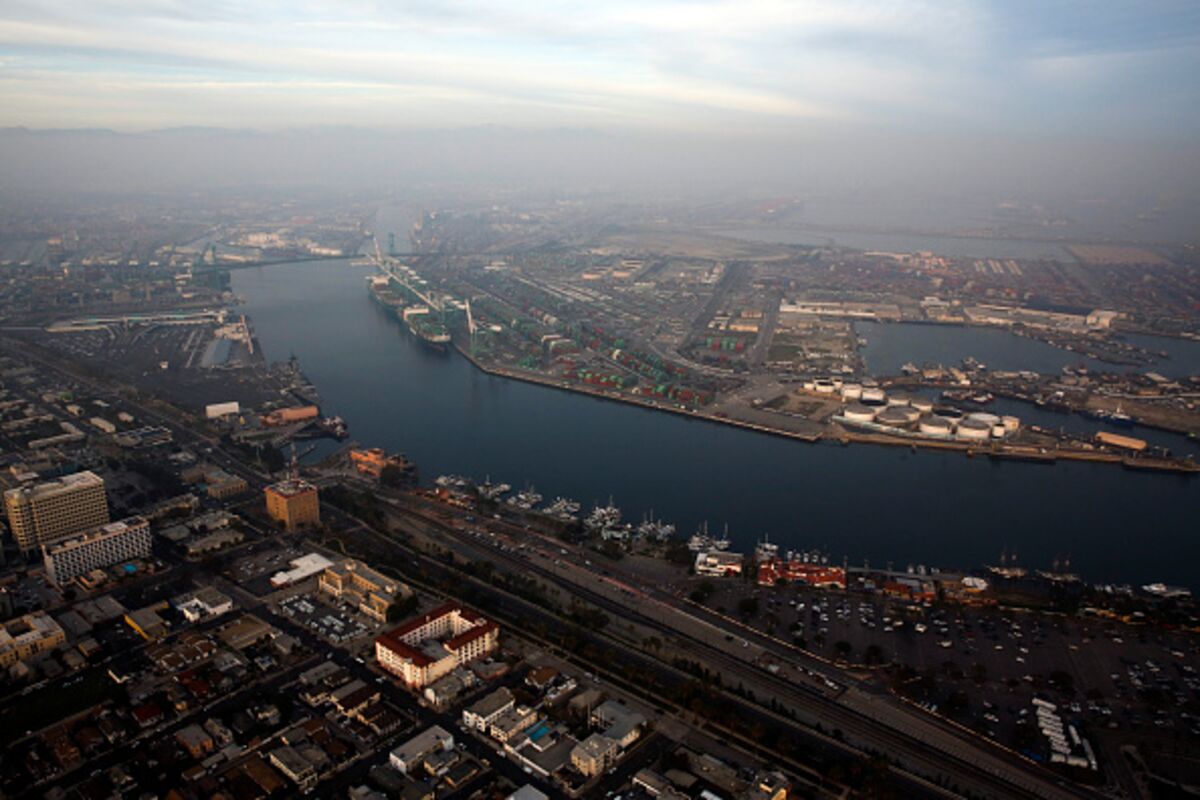 More trade equals more growth.
Photographer: Patrick T. Fallon/Bloomberg
One of the most important features of President Barack Obama's legacy will receive an up-or-down vote in the House on Friday. Unlike with health care or foreign policy, however, his main opponents on trade deals are members of his own party -- and their last-minute arguments have the whiff of desperation. 
Consider the letter Senator Elizabeth Warren e-mailed to supporters Thursday, urging them to tell their representatives to vote against the fast-track measure that would give the president authority to negotiate trade deals for the next six years. That period would last long after Obama leaves office, it should be noted, and could encompass more than the Trans-Pacific Partnership, which is expected to be finalized this year. 
Part of the reason the agreement is "scary," Warren writes, is that it reflects mostly the interests of "corporate executives or corporate lobbyists." Never mind that this is hardly a monolithic group. It's also misleading: The negotiating process has been unusually transparent, as government representatives have consulted environmental, consumer, public-health and religious groups as well. The U.S. has published online its negotiating objectives, an outline of what's been agreed to, and updates through blogs and news releases. 
Another of Warren's points has to do with history. "We saw what has happened to American jobs under trade deals like NAFTA; a million lost jobs and stagnant wages for decades," she writes. There's a kernel of truth in that sentence. Some 850,000 workers have received what is known as "trade adjustment assistance" because of Nafta. But many more -- the true figure is unknown -- have higher-paying jobs that were created because of increased exports to Mexico and Canada.
As for Obama's argument that the Pacific Rim trade deal will be better than Nafta, it holds no purchase with Warren and her allies. As she puts it: "You can't see the deal. It's classified. The Administration will release the text to the public only after Congress passes Fast Track."
This is disingenuous. She and 534 other U.S. lawmakers, as well as staff members with security clearances, can see the agreement as it stands now. The trade representative and his staff have held about 1,700 meetings with lawmakers and their staffs about the TPP. Classified chapter-by-chapter summaries are available to members of Congress. Yes, those contents are classified, but they need to be so that other countries can safely provide proprietary data and negotiate without risk of political backlash at home. 
Taken together, Warren's arguments are broadly representative of the anti-free-trade views within the Democratic Party. They add up to a bigger worry that lowering trade barriers will be disruptive to U.S. companies that employ lower-skilled workers. And, yes, it would be. But so would technology and competition. Open markets that promote economic growth and raise living standards in the U.S. and around the world are worth the disruption. 
The details of the Pacific trade agreement are still being worked out; what's important at the moment is to give the president the negotiating authority he needs to get the strongest deal possible for the U.S. economy.  
To contact the senior editor responsible for Bloomberg View's editorials: David Shipley at davidshipley@bloomberg.net.