In Turkey, a Hopeful Vote for Democracy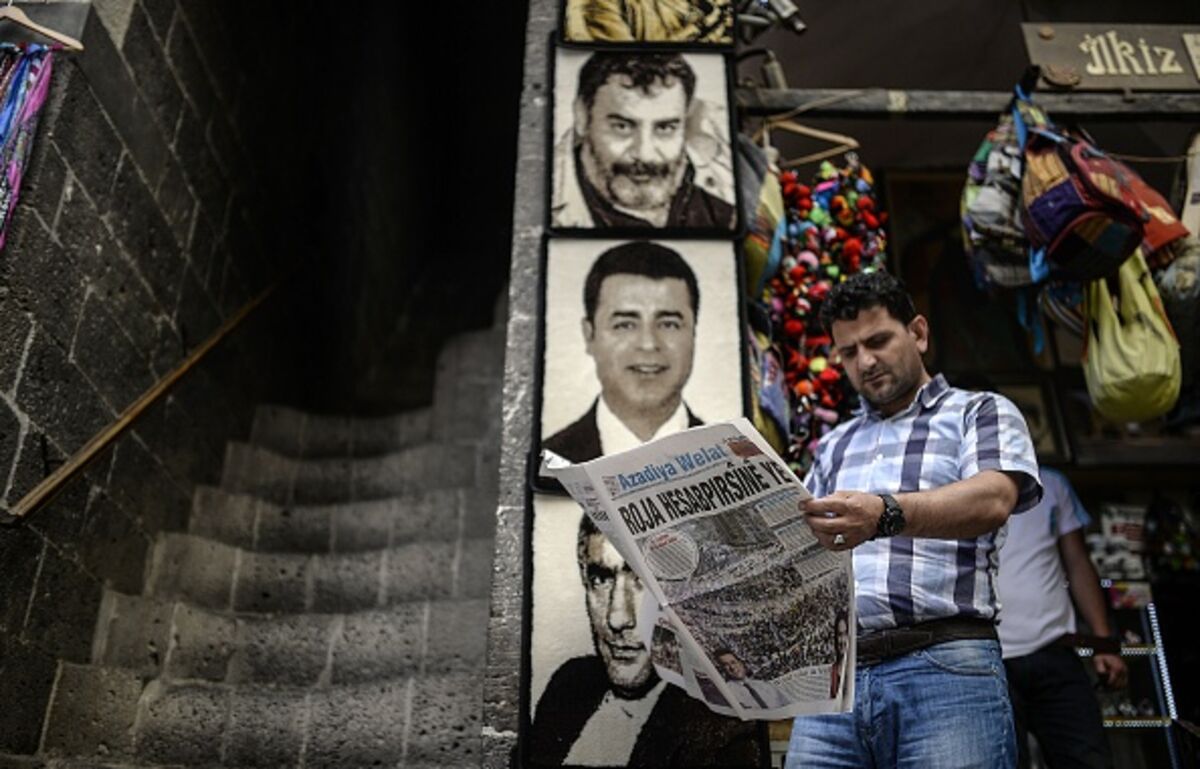 Photographer: Bulent Kilic/AFP/Getty Images
Turkish President Recep Tayyip Erdogan wasn't up for election on Sunday, but having turned the parliamentary vote into a referendum on his own power, he lost. That's a first for the man who has dominated the nation's political life for more than a decade, and it offers hope for Turkish democracy. 
The Justice and Development Party's failure to win a majority dashes Erdogan's plans to pass a new constitution that would consolidate power in his hands. 
This doesn't mark the end of Erdogan, or the emergence of a viable alternative to the conservatives who have ruled Turkey for a dozen years -- far from it. And it doesn't help the economy, which would be best served by another clear, single-party government. The Justice and Development Party, or AKP, must now attempt either to form an uncomfortable coalition, arrange to rule as a minority government or repeat the election -- and each of these options involves the kind of uncertainty that leaves investors discomfited. (When the vote was tallied Monday, shares on the main Turkish stock exchange dropped by more than 6 percent, and the lira fell 5 percent to hit a record low against the dollar.) A union of the opposition parties seems unlikely.
This time, though, economics were not the primary issue. As Kurdish leader Selahattin Demirtas said on Sunday, Turkey has had a narrow escape. It had become evident that Erdogan wanted to change the Republic of Turkey into a version of President Vladimir Putin's Russia. A man who in the early 2000s did much to improve Turkish democracy has since unraveled those achievements. His push for a presidential constitution threatened to obliterate even the separations of power that existed under Turkey's old, military-dominated regime.
In the election campaign, Erdogan sought to stir up hostility between religious and secular Turks, the Sunni majority and minority Alevis, Turks and Kurds. He even flirted with anti-Semitism, attacking the New York Times for criticism of his suppression of speech by lamenting that "there is Jewish capital behind it, unfortunately." 
So for those who still believe in the value of democracy and the possibility of a conservative and yet inclusive Turkey, this election's result -- from a record 86 percent turnout -- offers hope. 
That was especially clear in the Kurdish vote. Demirtas and his Peoples' Democratic Party reached out to all those who had protested against creeping autocracy in the Gezi Park movement of 2013, including women concerned by Erdogan's growing Islamism. Enough ethnic Turks voted for Demirtas's vision on Sunday to double his party's share of the electorate to 13 percent, crossing the 10 percent threshold needed to enter parliament for the first time and robbing Erdogan of his constitution.
Turkey now has an opportunity to end its Kurdish conflict for good, and Erdogan should grasp it. Kurds have seen the value in broadening their nationalist message. At the same time, hundreds of thousands of ethnic Turks have proved willing to vote for a Kurdish party. 
A second hope is that the AKP may now seek to recover the inclusive, pro-democracy appeal that it had in the early 2000s.
Abdullah Gul, who founded the AKP with Erdogan and was the nation's president until 2014, has long represented the more tolerant and pro-European wing of the party, but he has repeatedly disappointed expectations that he would challenge Erdogan, no doubt because he knew he had little chance. If Gul and his supporters cannot persuade Erdogan to return to a less autocratic form of rule, then the moment has come for them to stand up and give the party a clear choice. 
To contact the senior editor responsible for Bloomberg View's editorials: David Shipley at davidshipley@bloomberg.net.