U.S. Ransom Policy Is a Mistake
The White House should let families pay.
by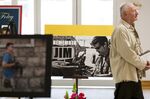 The Barack Obama administration has said it won't reconsider the long-standing rule against paying ransoms in its review of policy concerning U.S. citizens kidnapped by terrorists abroad. That's a mistake -- morally, politically and legally. In theory, it's great to say that the U.S. government doesn't negotiate with terrorists. In practice, we negotiate with terrorists all the time. And it's outrageous that family members of kidnapping victims would be threatened with criminal prosecution for trying to save their loved ones' lives. The hostage-policy review should air these issues. If it doesn't, then it will be seriously flawed.