Rick Perry Rides Again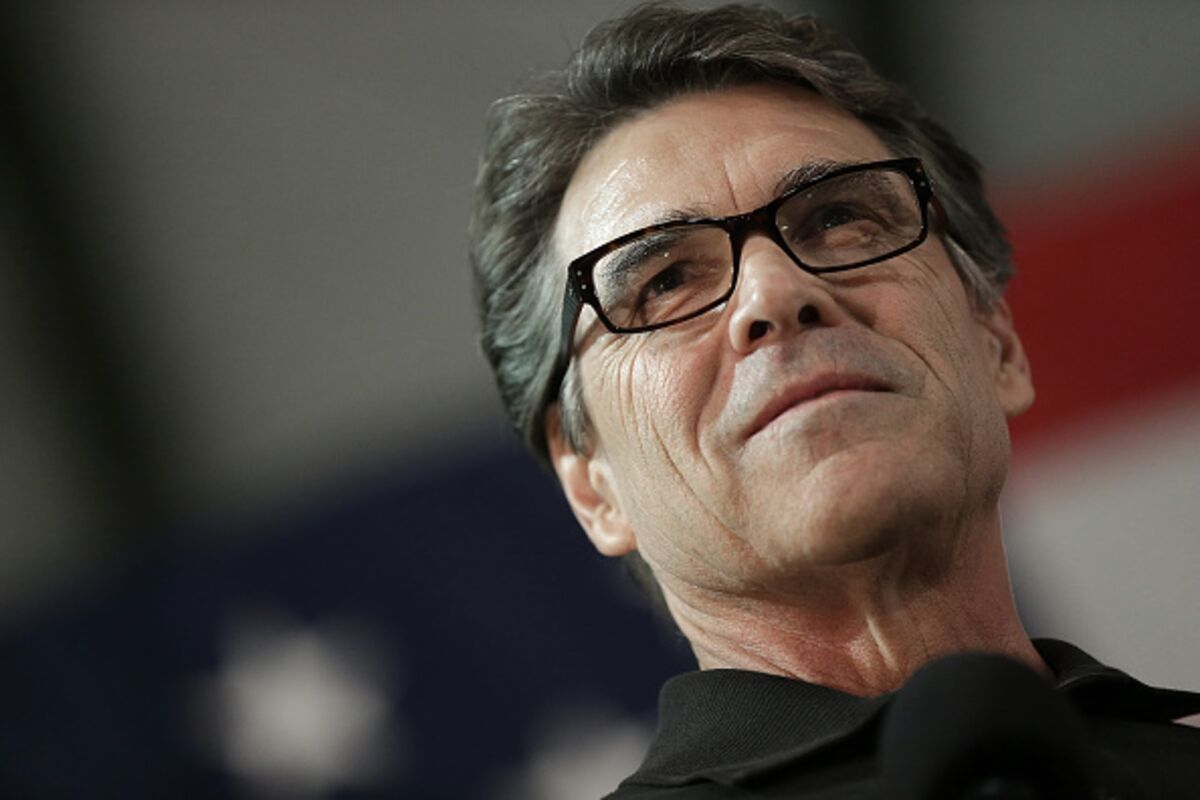 Photographer: Win McNamee/Getty Images
Since Rick Perry's disastrous 2012 run for the White House, he hasn't done much to suggest that he's a viable 2016 contender. He got hip glasses. He got indicted. And he got overshadowed by a younger, more bombastic Texas politician, Senator Ted Cruz. But the race for the Republican nomination is fairly wide open, and Perry has announced that he's throwing his ten-gallon hat back in the ring.
This time around, the glasses may make Perry look smarter. The farcical indictment may make him appear sympathetic. And Cruz's presence in the race may make him seem more reasonable, or at least more seasoned. But convincing Republican voters that he is up to the job will require him to replace the embarrassing gaffes that plagued him in 2012 with gravitas. That's a tall order.
On paper, Perry is a strong candidate. He grew up in humble circumstances to become governor of the second-largest state. During his record 15-year tenure, Texas's economy boomed, with job growth far outpacing growth in the rest of the nation. This "Texas Miracle" helped make Perry a front-runner in the 2012 campaign. It's still a great story, but this time he'll have to do a better job of telling it.
Read more from this series:
Lincoln Chafee's One Issue
Martin O'Malley's More Than Marginal
The Other Lindsey Graham
George Pataki's Curious Candidacy
Rick Santorum's Only Chance
Ben Carson, Political Novice
Carly Fiorina's Best Argument
What Is a Sanders Democrat?
Which Marco Rubio for President? 
It's a Race, Hillary. Start Running.
Why Rand Paul Matters
Ted Cruz Is No Captain Courageous
Perry also has the conservative credentials to appeal to the party's base. He cut taxes and spending, restricted access to abortion services, rejected the Common Core education standards, protected the gun industry, signed one of the strictest voter ID laws in the country, supported a successful push to ban same-sex marriage, and defined his political views around his Christian faith.
On immigration, his record is more complicated. Yes, he increased funding on border security -- and even deployed the Texas National Guard to the Rio Grande last summer, when Central Americans were streaming across in record numbers. But he also defended granting in-state college tuition to immigrants who are in the U.S. illegally, telling critics of the law: "I don't think you have a heart." He came to regret those words, even as he has stood by the policy.
The glare of the national spotlight can be harshly unforgiving, and the media will be quick to seize on any signs of his 2012 form. But Perry has every right to a second chance. And after 2012, he has nothing to lose.
To contact the senior editor responsible for Bloomberg View's editorials: David Shipley at davidshipley@bloomberg.net.