China After the Bubble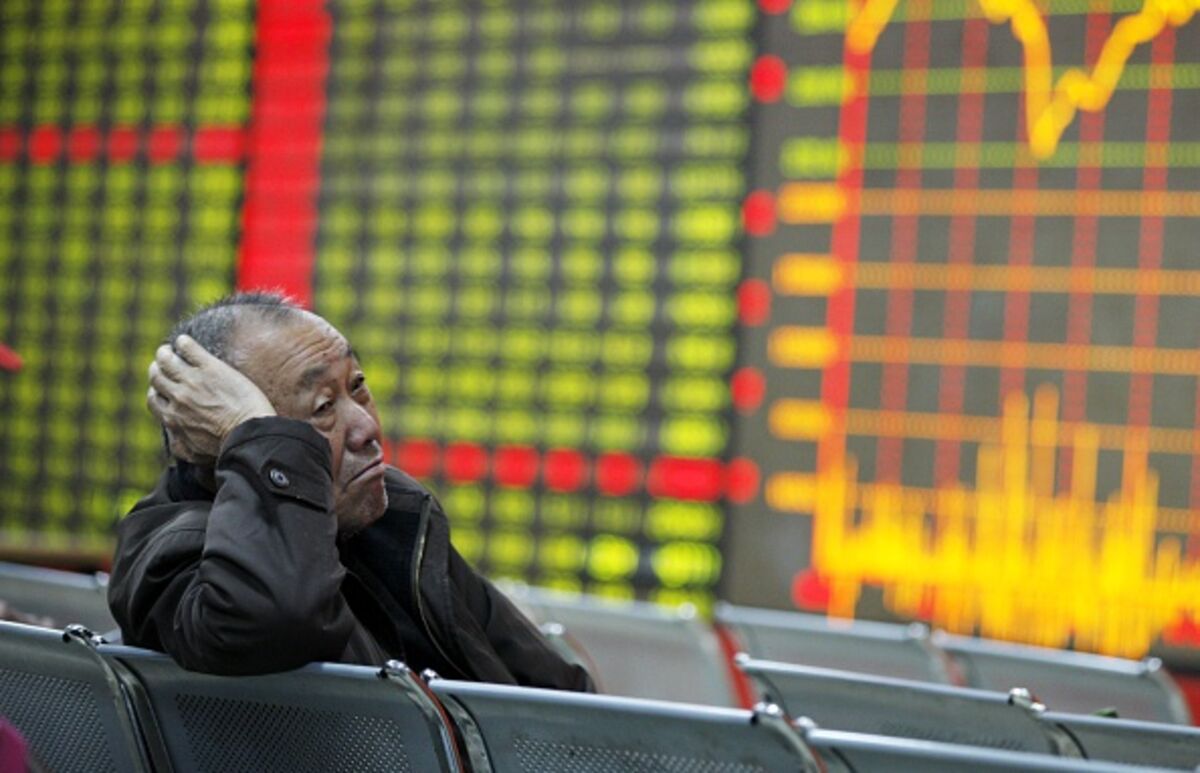 Photographer: ChinaFotoPress via Getty Images
Chinese Premier Li Keqiang says that rebalancing China's economy will be as painful as "taking a knife to one's own flesh." That may not be much of an exaggeration.
The news on China's economy is bad. Growth has slowed to a little over 5 percent (quarter on quarter, at an annual rate); prices are falling; consumer confidence is weak; corporate and local-government debts remain dangerously high. Even now, a well-managed exit from the country's credit binge may be possible, but an entirely painless one is not. Trying too hard to delay the inevitable will end up making things worse.
What scares the government most is the prospect of a wave of corporate and municipal defaults. According to Mizuho Securities Asia, local governments have borrowed as much as $4 trillion, mostly through shadowy off-balance-sheet financing vehicles; around $300 billion of that debt matures this year.
Plunging property prices and declining land sales -- as well as slower manufacturing investment as companies focus on paying down debt -- are worsening the problem by squeezing demand and holding back growth. Several economists expect China to have difficulty meeting its target of 7 percent growth in gross domestic product this year. Slower growth will make it even harder for local governments to make their payments.
Beijing is leading an effort to restructure the borrowing and make it more transparent -- but the plan envisioned won't cover all the debts coming due this year. China's State Council recently admitted as much, telling banks to roll over some of the obligations. The directive was understandable; even so, forcing banks to prop up local governments means throwing good money after bad. The problem isn't solved, and the day of reckoning, when it comes, will be worse.
Meanwhile, applying much the same logic, the government has talked up a stock market that now looks wildly inflated. Since last summer, it has been urging households to invest, and official reassurance follows every market setback. Even after a 6.5 percent plunge on May 28, the Shanghai Composite is still up 127 percent over the past year, despite the slowing economy and falling profits. On the tech-heavy Shenzhen Composite Index, price-to-earnings ratios in excess of 100 aren't uncommon.
Small investors are behind the run-up -- two-thirds of them without a high-school education and many borrowing heavily to place their bets. The government wants to avoid the slump in demand that would follow a market crash. Again, the impulse is understandable. And again, the longer the adjustment is delayed, the bigger the crash will be.  
One of Li's central goals has been to improve the allocation of capital within the Chinese economy. Despite the difficulties and the risks, the government needs to get on with that job.
Officials are said to be considering doubling the size of the program to swap local-government debt into bonds of longer maturity, which would be a welcome move. Because demand is low and prices are falling, the central bank could consider a quantitative-easing program that, in effect, would nationalize some of the distressed debt. The Bank of Japan has done something of the kind.
Meanwhile, the government should create one or more institutions, similar to the U.S. Resolution Trust Corporation, to help purge banks, state-owned enterprises and local governments of excess debt. To avoid encouraging overborrowing in the future, Beijing would need to back this up with stronger financial regulation.
Easing the stock market down from its irrational highs without causing an outright collapse of confidence won't be easy. China has struggled with this before, and not with great success. It wouldn't hurt for the government to use state media more consistently to warn of the dangers of excessive exuberance. Announcing a gradual schedule of curbs on margin lending might give investors time to unwind their positions in an orderly fashion. If Beijing goes ahead with plans to allow certain individuals and institutions to invest abroad, some money could naturally drain out of the frothy market.
Defaults and volatility can't be avoided altogether, as Li well knows. Still, there'll be less of both if the government acts with more resolve, and sooner rather than later.
To contact the senior editor responsible for Bloomberg View's editorials: David Shipley at davidshipley@bloomberg.net.