Where the Government Can Get Better Data
Look to the private sector, Uncle Sam.
by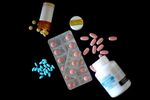 As the world grows ever better at gathering and making use of data, the question arises: Might the measurements and statistics that private businesses accumulate be used to help government statistical agencies that are under increasing budget pressure? Two recent studies suggest they can.