The Other Lindsey Graham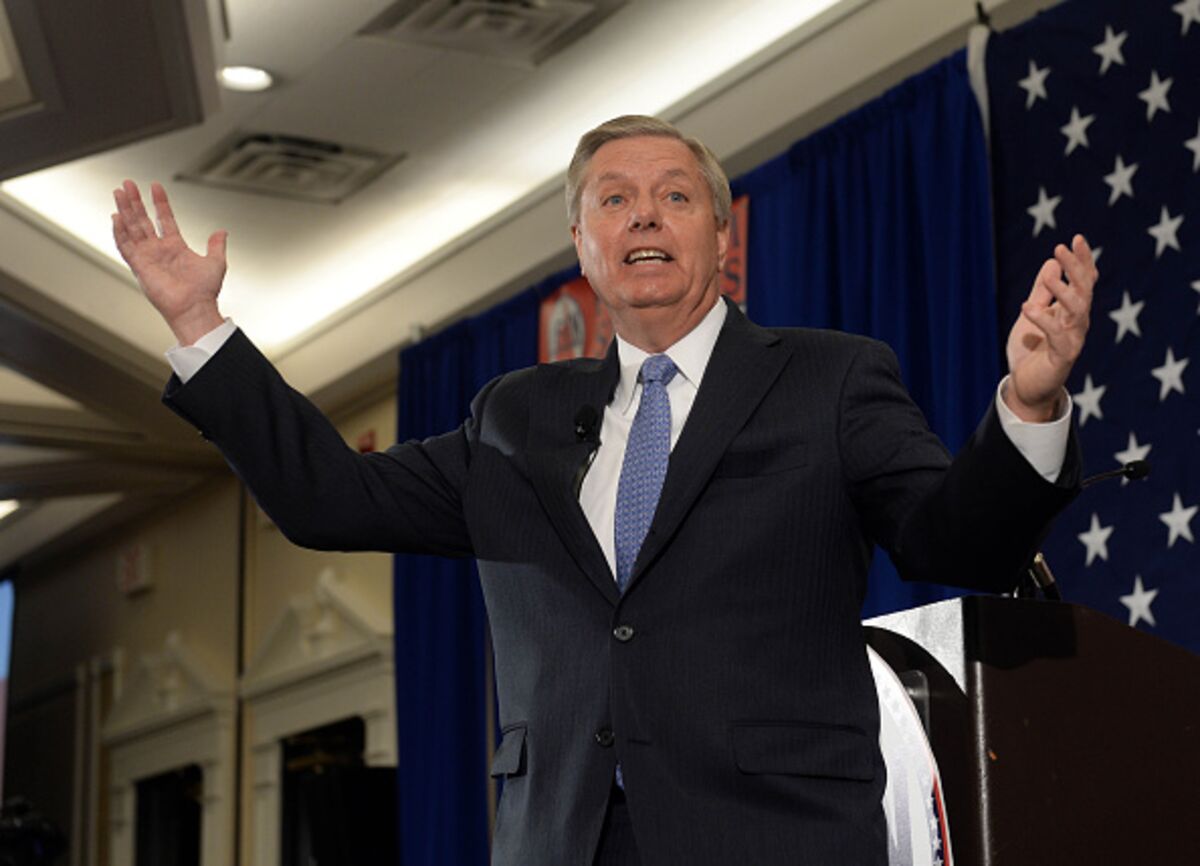 A quiet force on domestic policy.
Photographer: Darren McCollester/Getty Images
It's a shame that Senator Lindsey Graham, who on Monday joined the burgeoning field of Republican presidential candidates, is best known for his foreign-policy stands. Graham's blunt pronouncements on national security can tend to careen between humor and bluster, to the point that it can be hard to know if the senator from South Carolina -- let alone his audience -- gets his own jokes.
Read more from this series:
George Pataki's Curious Candidacy
Rick Santorum's Only Chance
Ben Carson, Political Novice
Carly Fiorina's Best Argument
What Is a Sanders Democrat?
Which Marco Rubio for President? 
It's a Race, Hillary. Start Running.
Why Rand Paul Matters
Ted Cruz Is No Captain Courageous
Under a President Graham, he recently told a Republican audience in Iowa, any American who even thinks of joining Islamic State would be marked for extrajudicial execution. "I'm gonna call a drone, and we're gonna kill you," he said.
That was a joke. Right?
Graham's ballistic foreign-policy routine attracts attention, but it's his pragmatism in domestic affairs that merits a larger audience. He provided a rare Republican vote confirming U.S. Attorney General Loretta Lynch in April, and was an unflinching supporter of the bipartisan immigration reform that passed the Senate in 2013. (Had the plan not died in the House, immigration wouldn't be so vexing to Graham's fellow Republican presidential candidates today.) Just as important, Graham seems disinclined to back away from reform now that he's running for president.
Grasping the threat posed by carbon pollution, he backed a cap-and-trade initiative to establish a market for greenhouse-gas emission credits. "From a biblical point of view, we were counseled by God to be good stewards of the environment," he said recently.
Neither climate change policy nor immigration reform has been an especially high priority for many South Carolina Republicans. But Graham backed the proposals, reached out to make deals with senators in both parties and trusted he could sell the merits to his constituents. That's leadership.
Whether it's the kind of leadership his party seeks in 2016 remains to be seen. In 2010, Graham suggested the nascent Tea Party would soon burn out. "It's just unsustainable because they can never come up with a coherent vision for governing the country," he said recently.
Graham's qualitative assessment was largely on the mark. That his timing was off -- both the Tea Party and the ideological rigidity it champions remain potent forces in Republican politics -- may be the biggest obstacle to his presidential ambitions.
To contact the senior editor responsible for Bloomberg View's editorials: David Shipley at davidshipley@bloomberg.net.