The Downside of Cleaning Up India
Efforts to end rent-seeking may be hurting businesses.
by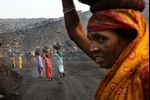 When he stormed to office a year ago, Indian Prime Minister Narendra Modi promised to end high-level corruption and cronyism in Delhi. He appears to be having some success, judging by the chorus of laments from CEOs about their lack of access to government officials. Perhaps a bit too much success.
Consider these statistics. Over the last year, the five best-performing stocks on the Bombay Stock Exchange's benchmark Sensex include three pharmaceutical companies (Cipla, Sun Pharmaceuticals and Dr. Reddy's), India's biggest carmaker Maruti Suzuki and Hindustan Unilever, a consumer-goods company. None rely on government largesse for their survival and profitability. All operate in highly competitive sectors that are open to foreign investment.
On the other hand, the five worst-performing companies -- Tata Power and Tata Steel, minerals company Vedanta, ONGC (a state-owned oil-and-gas exploration company) and petrochemicals giant Reliance Industries -- all depend crucially on access to natural resources that are doled out or otherwise influenced by the government. Historically, these sectors have been the most prone to accusations of crony capitalism, with connections to ruling-party officials thought to matter as much if not more than business plans. The record thus far would seem to indicate that Modi's cut back on backroom dealing just as he promised.
But while greater transparency and an end to kickbacks would be welcome news, the broader economy also suffers if these companies do. To fulfill Modi's development ambitions, private players involved in telecoms, natural gas, power, steel and roads need to thrive and invest.
In some cases, government policy is making that harder. The state, for instance, fixes natural gas prices in India and has an incentive to keep them low; any demands from producers like Reliance and ONGC to raise the price inevitably look like favor-seeking. Modi's government has increased gas prices slightly using a new formula. But the new level still falls far short of what companies say they need in order to operate at a profit and explore and exploit new fields.
Similarly, Tata Power and Tata Steel both depend on access to coal, which is a government monopoly. The government has justly celebrated its successful and transparent auctions of several coal blocks to private companies, which has largely eliminated suspicions of collusion. (Indeed, Jindal Steel & Power, one of the biggest beneficiaries under the previous system, is now valued at 87 percent less than its peak.) But by pricing the blocks too high, authorities have made it harder for private-sector companies to operate their businesses. Something similar has taken place with auctions of telecom spectrum, which has burdened companies with stiff bills.
The key to ending corruption and cronyism in India isn't to elect an incorruptible leader. (No one seriously thinks former Congress Prime Minister Manmohan Singh benefited from his position, yet he presided over several high-profile and high-value scams during his time in office.) The challenge is to open up these sectors to competition and to reduce the discretion the government has over their functioning.
Until Maruti Suzuki entered the market in the 1980s, remember, India's automobile industry was the preserve of just two private-sector players, protected by government restrictions on new entries. Now, driven by competition and an influx of foreign investment, it's the country's only real success story in heavy manufacturing. India's pharma companies may be aided by a weak patents regime and penalized by a strict regime of price controls. But at least such policies apply equally to all players. The industry is brutally competitive, with no single company having a market share over 10 percent. And the sector exports heavily, requiring companies to be competitive in tougher markets, too.
Ending Coal India's monopoly would both reduce the scope for graft and create a much more efficient power industry. In other areas, the state should at least stop fixing prices. That includes administrative prices like gas prices, but also includes setting unreasonably high reserve prices for competitive auctions. Large government-financed infrastructure projects which require private-sector participation should be given out through open competitive bidding. 
At India's stage of development -- and given its weak state apparatus -- citizens need to accept the fact that there will some transfer of resources from taxpayers to the private sector. By doing this in a transparent fashion while creating competitive markets, the government can kill cronyism without undermining critical businesses.
To contact the author on this story:
Dhiraj Nayyar at dhiraj.nayyar@gmail.com
To contact the editor on this story:
Nisid Hajari at nhajari@bloomberg.net
Before it's here, it's on the Bloomberg Terminal.
LEARN MORE