George Pataki's Curious Candidacy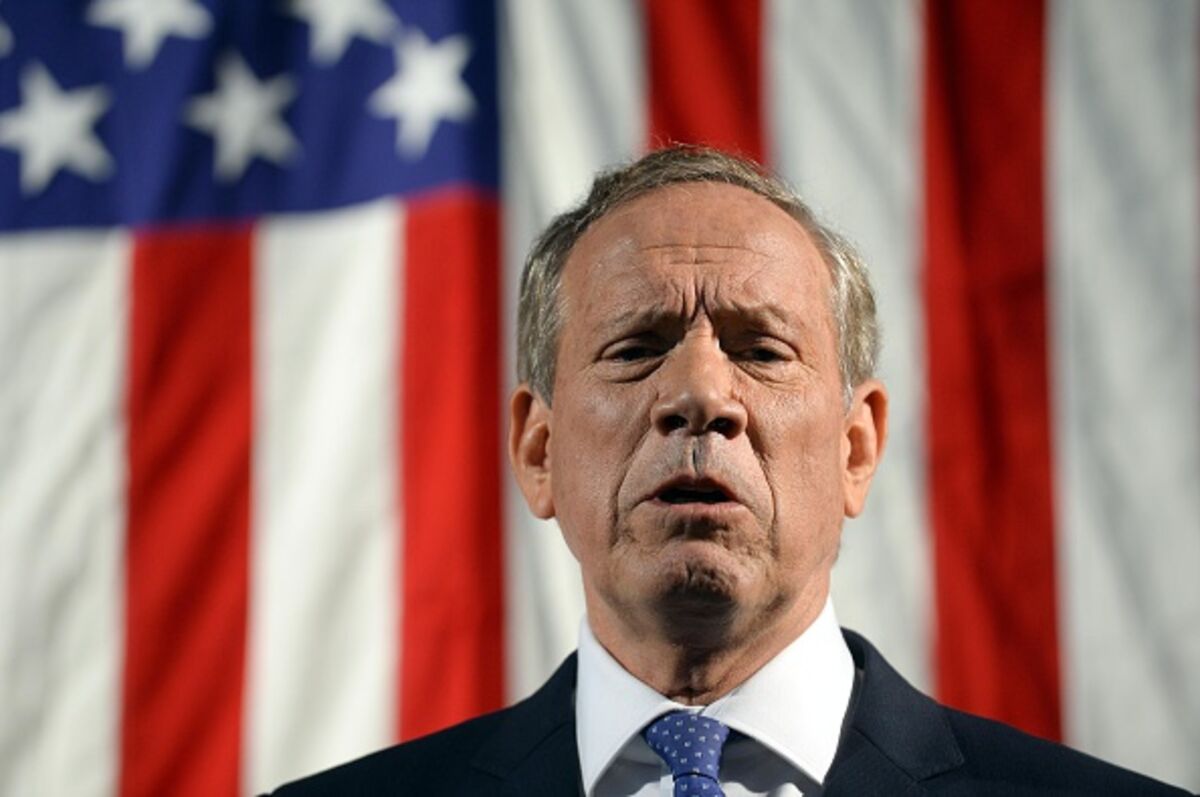 Could this man be president?
Photographer: Darren McCollester/Getty Images
Former New York Governor George Pataki, who announced his presidential campaign Thursday, is arguably the most qualified Republican candidate yet. He is also -- again, arguably; he has a lot of competition on this score -- the candidate least likely to win the nomination. This is a paradox worth examining.
Read more from this series:
Rick Santorum's Only Chance
Ben Carson, Political Novice
Carly Fiorina's Best Argument
What Is a Sanders Democrat?
Which Marco Rubio for President? 
It's a Race, Hillary. Start Running.
Why Rand Paul Matters
Ted Cruz Is No Captain Courageous
Pataki served as the chief executive of a large state for 12 years. He is no stranger to crisis, having led his state's response to the Sept. 11 terrorist attacks. And while in office, he dealt with a legislature that was named the most dysfunctional in the U.S. No other Republican contender has this kind of experience.
To many Republican primary voters, however, his credentials matter less than his politics. Pataki is pro-choice. He signed legislation extending civil rights to gays and lesbians. He helped form a regional cap-and-trade system to limit power plant emissions, preserved more than 1 million acres of parkland and open space, and forced General Electric to clean up the chemical carcinogens it had long dumped into the Hudson River. Pataki was also a voice of reason on gun policy, signing a bill that banned assault weapons, raised the legal age of gun ownership to 21 from 18, and required background checks at gun shows.
Pataki did not mention any of this in his announcement speech, which is understandable: All raise hackles among the party's base. Instead, he stressed his conservative bona fides -- he cut income taxes, welfare rolls and the size of state government -- and positioned himself in the mold of Theodore Roosevelt: a muscular internationalist with disdain for Washington's moneyed interests. His proposal for a lifetime ban on lobbying for those who leave Congress played well with his New Hampshire audience, but he's hardly the only candidate who is making Washington-bashing a central campaign theme.
Another New Yorker who ran for president, former New York City Mayor Rudy Giuliani, held similarly moderate positions but enjoyed far greater support in Republican circles. Yet his 2008 campaign quickly flamed out. Can Pataki, a far less prominent figure nearly a decade out of office and with barely any party support, succeed where Giuliani failed?
It's hard to see how. Nevertheless, Pataki can do his party and nation a service if -- unlike Mitt Romney in 2012 -- he stands by his record and explains how it is consistent with Republican Party principles. That may not win him the nomination, but it may make his quixotic campaign worthwhile.
To contact the senior editor responsible for Bloomberg View's editorials: David Shipley at davidshipley@bloomberg.net.