Samsung's Ruling Family Tightens Its Grip
Korea's biggest company flouts calls for reform.
by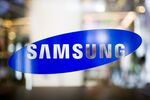 A cornerstone of President Park Geun Hye's drive to make South Korea more innovative is reining in the family-owned conglomerates, or chaebol, that have towered over the national economy. Unfortunately, the biggest one seems not to have gotten the memo.