view
No One Knows Cable Like John Malone
Few have played the game better or longer. Now he wants Time Warner Cable.
by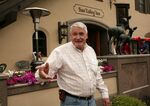 Seventeen years ago John Malone agreed to sell his cable company, then the nation's largest, to AT&T for what ended up being about $55 billion. Today a company he controls has agreed to buy the nation's second-largest cable company, Time Warner Cable, for about $55 billion.
So that's a fun little coincidence, no?
A lot has happened since then, of course. TCI, the cable giant that Malone and his mentor Bob Magness had built during decades of deal-making, initially became AT&T Broadband, which was supposed to speed "the transformation of AT&T to an 'any distance' company," as then-Chief Executive Officer C. Michael Armstrong put it. That plan lasted about two years, after which a chastened, debt-ridden, post-tech-bubble AT&T began untransforming itself.
AT&T Broadband was the first to go. It ended up in the hands of previously low-profile cable operator Comcast in 2001 after a takeover battle in which Cox Communications and AOL Time Warner -- then the owner of Time Warner Cable -- were unsuccessful bidders. After that AT&T sold its wireless arm (the former McCaw Cellular) to a BellSouth-SBC joint venture called Cingular in 2004. After SBC (the former Southwestern Bell) bought what was left of AT&T and adopted its name in 2005, then bought BellSouth in 2006, Cingular became AT&T Wireless again, and AT&T got back into pay TV and broadband via a fiber-optic service that now has about 6 million subscribers. It is also now in the process of acquiring DirectTV, a satellite TV provider with 20 million subscribers.
That's a lot more subscribers than the 4.3 million at Charter Communications, now the fourth-largest cable operator after Comcast, Time Warner Cable and Cox. Charter was supposed to be the vehicle for Microsoft co-founder Paul Allen to realize his vision of a wired world, and instead became the vehicle for him to lose $8 billion. The company went on an acquisition frenzy just before the bursting of dot-com bubble, then ran into big debt trouble. It emerged from bankruptcy in 2009 with three private-equity firms in control; in 2013 they sold their 27 percent stake to something called Liberty Media.
This is where John Malone comes back in. He's the controlling shareholder of Liberty Media, a long-ago TCI spinoff, and several related companies, most of which also have "Liberty" in the name. Over the past decade-plus, Liberty and its family members have bought cable networks, bought a majority of satellite radio provider Sirius XM, bought a controlling stake in and then spun off DirectTV, and most of all bought cable providers in Europe (Liberty Global now has 27 million cable subscribers). There are also lots of other holdings and complications. As my Bloomberg View colleague Matt Levine put it in January, "Liberty Media Corporation is a series of corporate-engineering art projects curated by John C. Malone."
At the moment, though, Liberty is also an organization making a big bet on cable. Charter had agreed earlier this year to buy Bright House Networks, the No. 6 cable operator. Now, after federal regulators told Comcast that it was unlikely to get their OK to buy Time Warner, Charter has a deal to buy that much-bigger rival.
The reason I recited all the history above is to make clear that nobody really has any idea of where all this is going. People will continue to get entertainment and information via cable, and pay for some of it. Beyond that it's anybody's guess who will be the winners and losers. Grand, visionary plans hatched one year can look like terrible misreadings of the market just a year or two later.
It does seem pretty likely, though, that Malone will emerge from all this standing up. After getting a Ph.D. in operations research from Johns Hopkins in 1967, Malone started his career at AT&T's Bell Labs. From there he went to McKinsey, then a job running the cable-TV-equipment division of General Instrument. In 1972, Warner Communications CEO Steve Ross tried to hire him to run the company's nascent cable operation. As journalist Mark Robichaux tells it in his book "Cable Cowboy," Ross offered Malone a $150,000 salary and a limo and pledged to relocate Warner Cable's headquarters to Connecticut to shorten his commute (Warner Cable, as you probably already figured out, eventually became Time Warner Cable). Malone turned that down for a pay cut and a chance to work in Denver with Magness, a former cottonseed buyer who had started building cable systems in the 1950s, in turning around struggling TCI.
Most of Malone's $8.6 billion net worth can be traced back to that decision. Well, that and a whole bunch of other decisions that followed. TCI shareholders enjoyed a 5,000-fold gain from 1974 to the end of 1997, Robichaux calculated. In his book "The Outsiders," private-equity manager Will Thorndike describes Malone as one of a rare breed of CEOs who act mainly as capital allocators -- disciplined enough to buy when the price is low and sell when it is high. Thorndike also offers this Malone quote from 1982: "The key to future profitability and success in the cable business will be the ability to control programming costs through the leverage of size."
Charter buying Time Warner clearly has a lot to do with that "leverage of size." It is also a pretty pricey acquisition. But if John Malone still thinks it's cheap enough to make sense, well, maybe he knows something.
To contact the author on this story:
Justin Fox at justinfox@bloomberg.net
To contact the editor on this story:
James Greiff at jgreiff@bloomberg.net
Before it's here, it's on the Bloomberg Terminal.
LEARN MORE