Big Ideas, Big Spending, Big Payoff
Companies that invest in R&D perform better in the stock market over the long term.
by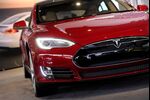 Wouldn't it be nice to know that capitalism rewards the patient pursuit of great ideas? That business is better when it funds the imagination and realization of things beyond our reach?